Best Phones With Stylus –
Phones are getting bigger and more powerful every day, and they are even replacing the computer. If this is your case, then you are interested in knowing the best phones with Stylus.
This little "pen" helps you better handle a large phone, take notes by hand, and even draw. Therefore, the Stylus does not go out of style.
So we show you which are the best phones with Stylus right now, and a great alternative to use with any phone.
You will use your mobile so much, but so much, that you will need to have a mobile and fibre rate that supports your digital activity 24/7, outside and inside the home.
The Samsung Galaxy Note 9
The flagship of professional phones tops the list of the best phones with Stylus.
With an incredible 6.4-inch screen, this high-end model allows you to use its built-in Stylus to draw, annotate or comfortably operate the mobile with one hand.
Its Stylus, the S Pen, is much more than a pen and, in its latest version, it brings new features.
Not only can you doodle with the S Pen, as in the Samsung Note 8 version, now you can, for example, take pictures.
From a space of up to 30 feet, you can activate the camera with the Stylus and take that photo without the need for awkward selfie sticks or timers.
Similarly, you can configure the Stylus button to activate your favourite application.
And not only that, the controls that it brings also allow you to manage videos or music, being able to pause or press play from the S Pen.
Slide slides, write messages with the screen off, draw, and much more is what the Samsung Note 9 allows you with its S Pen.
That makes it the undisputed king of the best phones with Stylus.
The LG Q Stylus, the alternative among the best phones with Stylus
If the Samsung Note 9 doesn't quite convince you, don't worry. LG, the other great Korean brand, brings its LG Q Stylus, a phone with a 6.2-inch FHD + screen, which comes with a Stylus and is within the mid-range.
That makes it an exciting alternative for those who don't want to pay so much for the Note 9.
Taking notes, drawing, or comfortably managing what appears on the screen are some of the things you can do with your LG Q Stylus.
It does not reach the level of the Samsung Note 9. We will deny it, but it is a decent competitor within the best phones with Stylus.
The Bamboo Tip, the alternative for any mobile to have an excellent Stylus
What would you say if one of the best phones with Stylus was yours? If you love your phone, now you can get much more out of it with the Bamboo Tip, a Stylus that lets you do everything on any phone screen.
Its excellent fine point will allow you to write "by hand" on any smartphone or tablet, as it guarantees total compatibility.
But not only that, its Bamboo Paper application allows you to capture any sketch or idea that straightforwardly comes to mind and be able to share and collaborate on what you are doing.
As you can see, your mobile can be among the best phones with Stylus very quickly.
Thus, you can get much more out of your phone and your creativity with this helpful accessory.
7 Best Smartphones with Stylus in 2021 [Expert Picks]
1. Best Overall: Samsung Galaxy Note 20 Ultra
2. Best Runner Up: Samsung Galaxy Note 10+
3. Samsung Galaxy Note 10
4. Best Flagship Killer: Samsung Galaxy Note 10 Lite
5. Old Yet Good: Samsung Galaxy Note 9
6. Best Budget-Friendly: Moto G Stylus
7. Cheapest Option with Stylus: LG Stylo 6
The upcoming generation of phones
Before we dive into the information, here are some of the expected handsets for 2021:
Asus Zenfone 8
Huawei P50 Pro
Honor 50
Google Pixel 5a 5G
Samsung Galaxy Z Flip 3
Samsung Galaxy Z Fold 3
Nokia X50
Samsung Galaxy Fold E
Samsung Galaxy S21 FE
Apple iPhone 13
Apple iPhone SE 2 Plus
Folding Google Pixel
Huawei Mate 50 Pro
Oppo folding phone
Also Read : Bluetooth Printer – Hp Envy, Hp Sprocket, Canon Pixma and More
Previous
Best Phones With Stylus - Galaxy Note 9, Upcoming Generation Phones and More
Related posts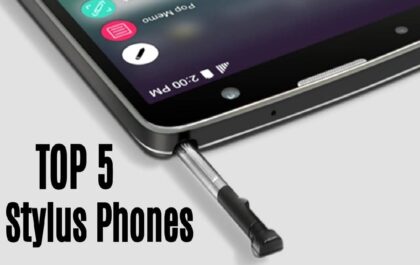 Best Phones With Stylus – Galaxy Note 9, Upcoming Generation Phones and More
Best Phones With Stylus – Phones are getting bigger and more powerful every day, and they are even replacing the…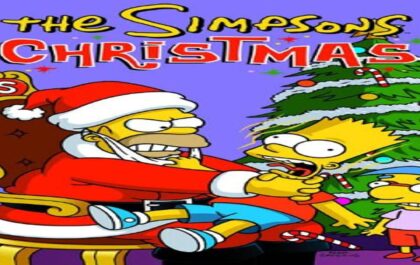 Simpsons Christmas Episodes – Deadly Christmas, Mr Snow Plow, and More
Christmas at the Simpsons: 3 important episodes Deadly Christmas – S01EP1 Simpsons Christmas Episodes – You never really know which…