If you want to get a new hard drive, you have the choice between eSATA and USB 3.0. We compare the two standards.
eSATA or USB 3.0: Which is Better?
USB 3.0: A USB 3.0 hard drive usually allows a maximum transfer rate of 5 GBit / s, which corresponds to about 640 MByte /s. With USB 3.1, a data rate of up to 10 Gbit / s expect.
eSATA: An eSATA hard drive transmits data with a maximum of 6 GBit / s. That corresponds to about 750 Mbytes / s.
Plug: Both connections should withstand at least 5,000 plugin processes. The connection via USB 3.0 is also backward compatible with USB 2.0 and 1.0.
Distribution: USB 3.0 build into almost every current desktop PC and laptop. eSATA connections are also available there but rarely start on notebooks.
eSATA or USB 3.0: Conclusion
In terms of speed, eSATA is only slightly ahead of the USB 3.0 standard. That will hardly be noticeable on HDD hard drives, but eSATA can have a slight advantage with SSDs.
However, USB 3.0 has the edge in terms of distribution. Every current desktop PC and laptop has a USB 3.0 interface and, if necessary, can also be operated via USB 2.0. You won't find a connection for eSATA hard drives on most laptops.
eSATA is currently a bit faster, but USB 3.0 and its successor USB 3.1 should be the future.
Comparison between two robust but not widely used standards to help you shop for your next external hard drive or your following high-speed USB key.
Power At
Currently, the eSATA standard does not offer any power, which is a problem for many devices. The USB 3.0 standard, for its part, provides a little ability (4.5W, 5V), which is not always sufficient to connect an external hard drive. However, the advantage goes to USB 3.0 on this point.
Note that the future eSATA standard should, however, make it possible to power electronic devices.
Cables
The maximum length of an this cable is 2 meters, while the entire length of a USB 3.0 cable is three meters. The prices are similar.
Compatibility
The USB 3.0 standard is compatible with the USB 2.0 and USB 1.0 standards, which means that its device can be used on almost all computers, anywhere in the world. A USB 3.0 hard drive plugged into a USB 2.0 socket will be limited by the speed of the 2.0 standard.
ESATA is currently more prevalent than USB 3.0, but it is still quite rare (although many newer computers now offer combo USB / SATA sockets). An eSATA-only disk is therefore much more limited in its possibilities than a USB 3.0 disk
Fortunately, most SATA devices also offer a USB 2.0 socket.
Hot-swap
A USB 3.0 hard drive can plugin when a computer turns on, and it will be recognized automatically, as is the case with any USB 2.0 device.
In theory, hot swapping is possible with the eSATA standard, but the vast majority of devices do not allow this function in practice.
The significant advantage of USB 3.0.
Speed
Both standards provide excellent speeds, generally faster than your hard drive can achieve. The eSATA allows reaching for the moment about 300 MB / s, while the USB 3.0 theoretically enables it to get 480 MB / s. Note that these speeds are theoretical and that, as I said, your external disk will probably be slower anyway. In practice, there is, therefore, no real winner between the two standards.
Note also that a 6G version of eSATA should eventually launch, which will achieve a theoretical transfer speed more significant than that of USB 3.0.
Conclusion
eSATA and USB 3.0 are two good standards, and while a drive offers two connectors, SATA and USB 2.0, this often considered on par with a USB 3.0 drive.
If, however, it only has one outlet, a USB 3.0 drive is a much brighter purchase.
Related posts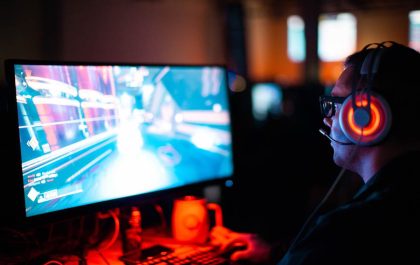 robuxday. com
robuxday. com 2023 Reviews In the expansive world of online gaming, the pursuit of in-game currency, such as Robux in…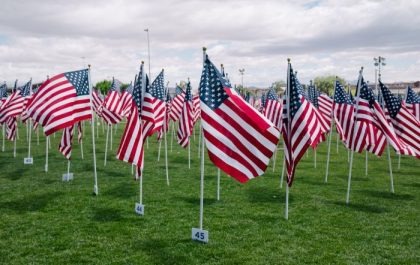 Under Our Constitution, Some Powers Belong to the States. What Is One Power of the States?
Introduction The United States Constitution, a beacon of democracy and a testament to the power of collective governance establishes a…