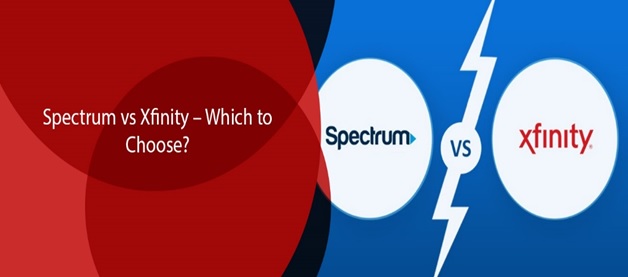 Spectrum vs Xfinity
An internet connection has become monumental in every home across the globe. It enables people to access boatloads of information in a matter of seconds. All one needs is the ability to frame the right question, and the right answer pops up instantaneously.
Moreover, the concept of smart technology has given birth to all sorts of crazy internet-dependent technologies. From smartwatches to smart appliances to who knows what else, all require a speedy internet connection to perform their functions efficiently.
All this being said, one still faces the dilemma of choosing the right internet service provider. While there may be several internet service providers connecting the country, we would like to shed light on the most popular duo: Spectrum and Xfinity.
Both these internet service providers offer remarkable potential can prove to be highly reliable internet service providers in any home. However, choosing the right internet service provider for your needs requires a deeper analysis, which we are here to do. Follow us as we discuss both of these internet service providers in a little detail.
Internet Speeds
If we talk about Spectrum, you would have unlimited access to mind-boggling internet speeds. From internet plans as low as 200 Mbps to as high as 1000 Mbps, there will never be an instance when you have to suffer through laggy gameplay or buffering streams.
Xfinity, on the other hand, offers equally competitive speeds, slightly faster at times, in fact. This service provider offers basic internet plans offering download speeds as high as up to 50 Mbps. Whereas the elite plans offered by this ISP enable you to enjoy download speeds as high as up to 1200 Mbps, and in limited areas, symmetrical 2000 Mbps speeds.
Bundles
Both of these internet service providers offer amazing bundled deals that allow you to experience multiple services at their highest quality at relatively cheaper rates. If we talk about Spectrum, the Spectrum triple play is definitely worth considering as it enables you to access blazing-fast internet speeds along with a rich selection of TV channels, and nationwide calling. Though, the price tag on this bundle can be somewhat expensive.
Xfinity, on the other hand, offers rather reasonable bundle deals but they can prove to be sufficient for medium-sized households. Just have a look at Xfinity's double play bundles that not only come with a rather small price tag but also provide a decent TV channel lineup and lightning-fast internet speeds.
Low-Income Facilitation
Both of these internet service providers care about internet accessibility in low-income households. Thus, encouraging them to subscribe to their internet services via special internet plans for low-income households. With the Spectrum Internet Assist plan, Spectrum offers relatively decent internet services for those struggling with their monthly budget. If you qualify for Spectrum's Low-Income household criteria, you can also utilize this amazing offer.
If we talk about Xfinity, it takes things a step further in terms of download speeds as it provides access to download speeds as high as up to 50 Mbps in its Internet Essentials plan, as compared to the threshold of 30 Mbps offered by Spectrum Internet Assist.
Value-Adding Perks
Both of these internet service providers host a neat collection of additional perks and benefits that make subscribing to them all the more tempting. Features such as freedom from binding contracts, high to unlimited data allowance, and equipment rentals are all part of their portfolio.
Customer Satisfaction
Both internet service providers move heaven and earth to keep their customers happy. While there may be minor differences in their service qualities, the overall experiences are not that different.
Let's consider Spectrum, for example – the Spectrum customer service team caters to over 100 million loyal customers, helping with their everyday connectivity issues. Whether the concern is regarding initial installation or finding a certain channel on Spectrum TV, the team is ready to assist them round the clock.
Whereas Xfinity does not shy away from its duty to the customers either. While it does suffer in terms of customer satisfaction, it more than makes up for it with shorter resolution periods and exceptional internet speeds.
Availability
Availability should not be your main concern when deciding between the two internet service providers. Since they already cater to millions of subscribers all over the country, you are likely to find an internet service provider in your area. However, you might not always have the luxury of choosing between fiber or cable internet, as they are not offered in all the regions of the country. You may only have a single internet option at times.
The Final Verdict
We have discussed some of the most prominent factors for you to make the service subscription decision easily. However, choosing either of the two would require you to dig deeper. Both of them offer a variety of plans in both, standalone and bundled capacities. And each of them caters to a different usage preference.
Related posts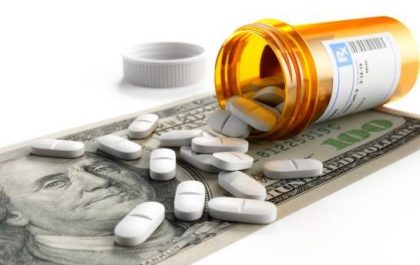 Breaking Down The Cost Of Prescription Drugs
Breaking Down The Cost Of Prescription Drugs Canadians spend around $253.5 billion on n average; annually on prescription drugs. This…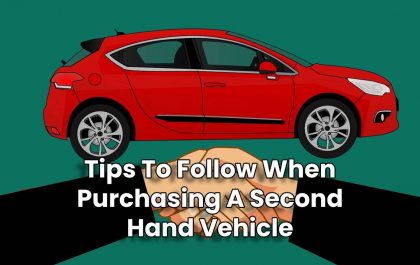 Tips To Follow When Purchasing A Second Hand Vehicle
Tips To Follow When Purchasing A Second Hand Vehicle Currently, everybody desires their own automobile. Every day, the necessity for…