Introduction
Acer Chromebook R11-CB5-
The Chromebook probably will not succeed in Europe in the US, where it already sold more units than Apple's Macbook, but that does not make them a good choice for manufacturers and users. Acer is the undisputed leader in this segment and has the most varied offering. This includes models as interesting as the one we show you today, although perhaps with a somewhat inflated price if we compare it with its price in other markets.
The present and future of the Chromebook
Acer Chromebook R11-CB5-
Chromebook is, for me, an exciting platform with a very marked character in the use of the cloud and student users or with fewer resources. A Chromebook machine will serve us for light work and forget about Photoshop, but today includes all the power of applications and services to connect to the internet.
By essence, they are simple machines, although there is an increasing variety of hardware. This model that we will show you here is an excellent example of balance in the existing ranges. Chromebook evolves with Google services, but it will make one of its most qualitative and quantitative leaps in recent years during June. We can run Android applications on this machine, on almost all existing ones. And also, this Acer model.
It will open the Chrome OS application catalog to thousands of Android applications. And will make these machines tough competitors to other formats, especially Android-based tablets themselves. Exciting news will make these machines the object of desire of many users looking for a device with transversal benefits.
Convertible models such as the Acer Chromebook R11 will be a good turning point in this type of functionality. Since they offer a solution adapted to the use of a conventional tablet or laptop. They are the future of the PC and also the Chromebook.
A fairly capable convertible
Acer Chromebook R11-CB5-
The Acer Chromebook R11 is a 360-degree hinged convertible laptop. It allows us several positions with an important tablet mode and the traditional laptop mode. The screen is touch, with a resolution of 1366×768 points and a diagonal of 11.6″. The panel is IPS, so we will have quality angles and, therefore, a good result in any position in which we use this convertible.
The built-in hardware is quite capable. As an engine, we have a Celeron N3150. It is a Braswell processor with four real cores and frequencies between 1.6 and 2.08GHz. The consumption of this processor solvent is between 4-6 watts, depending on the dissipation scenario. That allows these processors to work without fans, as in this laptop. That gives this unit a strong plus, plus that it is completed with an exciting autonomy that in our tests has exceeded 8 hours of combined use.
This autonomy allowed us a full working day without loads and greeted us with a very compact 45w charger that we can carry in any pocket of our purse or backpack. Just what anyone who spends a full day on the go with their laptop at the ready needs.
The processor
The processor, and the significant autonomy it gives us, are completed in this model with 4GB of RAM and 32GB internal storage. I know that the internal storage is not like shooting rockets. But one of the essences of this platform is precisely in the small SSD storage, so that we depend on, and take advantage of, the cloud.
System loading is agile and multitasking very capable. 4GB of RAM for this operating system is enough to have an excellent performance. The quad-core processor will do the rest. This operating system perfectly supports Intel's architecture, and we will have quality 3D acceleration. And also, superior performance in high-definition video playback.
Physical connectivity includes two USB ports, on the right of type 2.0 and the left of type USB 3.0, an HDMI 1.4 port, headphone. And also, microphone input/output, and the power button is also on the side, as it is in all convertibles with this format. We can also expand the capacity through an SD card reader that we have on the left side. It is not one of those who enter half a card but must leave it as additional persistent storage.
Wireless connectivity is of the Wifi-AC type, with support for 5GHz, with Bluetooth 4.1. Complete and capable equipment will allow us to use high-speed networks not to miss having integrated Ethernet connectivity much. In any case, Chrome OS supports USB Ethernet cards for several updates.
Our experience
Something that we liked about this model is its lightness. Its manageable size and weight of 1250 grams are nice to carry around. The battery of this model has three cells with a total capacity of 3490mAh. Its thickness is practically the same across the entire width of the laptop, 20mm to be exact. Light, handy, and with quality materials.  Indeed, it is plastic, but it has to remain ideal.
To like a Chromebook, we must be very clear about what we are looking for and, above all, be open to a different way of understanding the use of a computer. They design for those who seek access to the internet, access to their cloud services, and soon. Although not for the occasion of this analysis, access to any application that you regularly use with Android tablet or phone.
This Acer model is an excellent example that a Chromebook doesn't have to be your typical cheap computer. With a low-end processor, low battery, and unattractive. The pity is that this model in Spain is quite expensive. It costs almost 350 Euros, and that leaves it somewhat out of what we understand by Chromebook. In any case, it is undoubtedly one of the best options we can find for this platform.
Related posts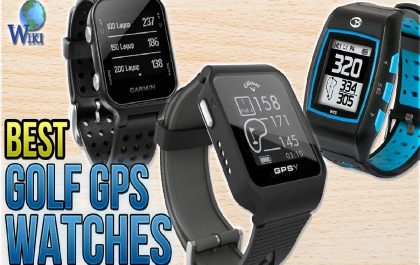 Best Golf Watch – Functionality, Battery, Design, And More
Smart Watches for Golf Best Golf Watch – As golf is a sport that requires maximum precision during an event,…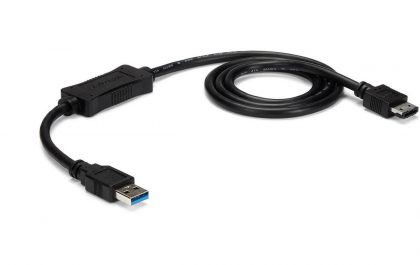 eSATA Or USB 3.0 – Differences, Power, Cables and More
If you want to get a new hard drive, you have the choice between eSATA and USB 3.0. We compare the…