We Tested the Acer Switch 5: a Perfect Convertible for The Whole Family
Acer Switch 5-
For years, users have chased that perfect workhorse, that computer that oscillates between the most demanding leisure and the heaviest routine work. Is there something that meets these two scenarios? If it exists, it is in the market for 2 in 1 convertible that inherits all the "touch" functionalities of tablets but in no case abandon the path of the laptop and the computer usability of a good keyboard.
The Acer Switch 5 has entered the market wanting to satisfy that type of user. And it is breaking in with a price below its main competitors, including the keyboard and the smart pen in the pack. That is to say: everything you may need in the same box.
Datasheet
Acer Switch 5-
| | | |
| --- | --- | --- |
| Screen | 12-inch QHD IPS Touch LED (2160x1440p) | |
| Processor | Intel Core i7-7500U; 4 cores at 2.7GHz | |
| RAM | 8 GB DDR3L SODIMM | |
| Graphics card | Intel HD Graphics 620 | |
| Storage | 512 GB Intel PCIe SSD (MicroSDXC card slot) | |
| Drums | Two cells Ion Lithium 37W / h; 4.5 hours of everyday use; LED indicators | |
| Operating system | Windows 10 Home 64-bit pre-installed | |
| Audio | Intel Display Audio stereo, microphone, and headphone output | |
| Ports | 1 x USB 3.1 Type-C / 1 x USB 3.0 | |
| Other features | Front and rear camera; fingerprint reader | |
| Colorus | Bluish grey | |
| Connectivity | 802.11 ac and Bluetooth V4.0 High Speed | |
| Dimensions and weight | 29.3 x 20.2 x 1.2 cm (1.27kg) | |
| | | |
Design and Connectivities: For all Types of Scenarios
Acer Switch 5-
Two features stand out as soon as you lift the tabs of the box, under that light corrugated cardboard: this convertible is lightweight but also robust.
The profile of this Switch 5 is not reminiscent of other tablets on the market: its construction is firm and tells us to the face that it will hold the stake and the occasional fall. That suggests an interesting idea: this 2-in-1 is not only a potential option for the adult user, it could also be a good purchase for minors looking for a versatile technological complement.
But, as you can see in the card, its processor is not a toy. That is an Intel Core i7-7500U with four cores at 2.7GHz each, a sixth-generation processor optimized for laptops due to its dimensions and construction.
Its hinge base on two articulated springs, a mechanism that gives extra stability to the rear. At first, it will be complex and somewhat noisy: it provides additional confidence in the long term. We can also perceive one of those bold design details: two rubbery bases protrude from the profile protecting the rear from being scratched.
Camera and features
Acer Switch 5-
This Switch 5 has two cameras, a 2MP front one that perfectly full fills its role as a selfie capturer for video conferencing and other simple utilities. The rear reaches 5MP, and the sensor has a higher shutter and ISO performance. Of course, we will have to settle for editing our photos with some additional software because the hardware does not bet on much technological fuss.
One of its most exciting additions is its fingerprint reader located on the start button itself. It will appear narrow during the first few attempts to use it, but in reality, it is perfect for quick unlocking without losing angle when holding the tablet with one hand.
Thanks to its horizontal support, we can adjust the position from two angles, one more focused on being used with a keyboard, like a laptop open at 145 degrees. The second position is ideal as a slightly reclined drawing table for drawing illustrations or sketches. As we said, the two rubbery points that fix the surface also help it not runoff.
A Screen That Falls in love
Acer Switch 5-
Although the black frame is somewhat excessive, the colour of the screen is overwhelming. Without being OLED (an In-plane switching LED panel  ), it achieves a vivid and intense colour without artifice. It does not distort with changes in viewing angle, and the highlights are pretty noticeable. Unfortunately, the display is not matte, so it isn't fascinating to see reflections from other lights.
Although not very high – they average over 212 nits, when it is not uncommon to find rivals that go up to 400  nits – the brightness levels are self-sufficient, capped at 341 candelas per square meter. If we are to use this type of equipment indoors, in no case will we miss an extra light intensity?
Its contrast level is perhaps its pending issue, reaching a ratio of 817: 1 that solves a higher resolution. Faced with the many 1080p (Full HD) displays, this Switch 5 cunningly overtakes its rivals and upgrades to QHD under a 3: 2 ratio.
It should note that the screen is multi touch and compatible with different gesture controls, perfect for adjusting angles, enlarging or reducing photos, etc. It recognizes our fingers and position, but we need to press and exert pressure before it detects us on the screen, unlike the Stylus.
If we talk about gamut, this Switch has 78.2% of the RGB colour space. The worst part is photographers and illustrators who have to adapt to certain technical limitations when working on their comics or printing projects since it only covers 54.7% of the professional palette and 56.5% DCI-P3 standard. Bottom line: take extra time to calibrate and adjust to your visual options.
Driving in style
Acer Switch 5-
As we said initially, the Stylus is included in the box and consists of an extra interchangeable stylus, a long-lasting battery, and the Stylus itself. A 1,024-level pressure stylus, known as an active stylus, responds to both pressure and speed.
Its profile has two buttons with programmable functions, although two predefined ones stand out: with the front button you erase, and the back one acts as the right click of the mouse to display contextual menus.
Its weight is relatively light, and its profile – diameter and thickness – quite pleasant to the touch. However, the game is won here by the keyboard, which in addition to being backlit with a charming low profile, surprises with the refined texture of the outline. As usual, we can assemble and disassemble the keyboard from its 6-point magnetic strip that serves both as a connection and as a feeder.
In its rectangular structure, we can adjust a kind of step to writing more comfortably. That is the most enjoyable way to hammer the keys – the rig feels stiff but light. On one side, the  Stylus attaches with an elastic band. On the other, a good cup of coffee.
Although the award goes to the track pad, which response strangely – better than the ditto of some much larger packaged laptops, click, scroll, drag files, all gestures effectively replicated.
Also Read: Laptops For Programming 
Related posts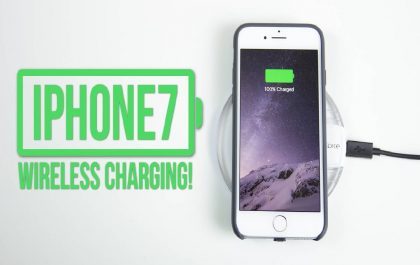 iPhone 7 Wireless Charging – Tips, Qi technology, Compatibility, and More
You can use These tips to Charge iPhone 8 Wirelessly iPhone 7 Wireless charging – With the release of the…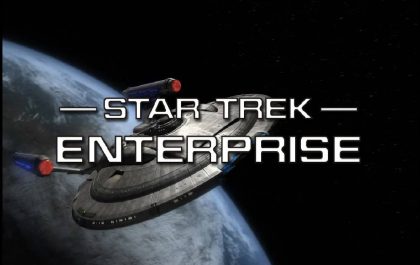 Star Trek Viewing Order – Official chronological order, Future, and More
'Star Trek': in What Order to See all The Series and Films of The Science fiction saga Star Trek Viewing…