More than a Gaming Monitor – the BenQ EX2780Q put to the test.
The possible uses of PC monitors are becoming more diverse from year to year, also thanks to the rapid technological development. You don't just want to play games or surf the Internet, and you also want to edit photos/videos and stream films. The new BenQ EX2780Q monitor aims to do precisely this balancing act and packs in many practical features. These will not only please gamers.
Design and Quality
Plain – If you look at the EX2780Q for the first time, this word probably best describes the combination of black and brown / copper. Those who do not like glowing LEDs and bright red or green color accents will appreciate this monitor very much. The narrow display bezels give the monitor a modern look. This understatement also makes it possible to use the monitor in an office or living room.
The tried and tested mix of plastic and metal is used in the choice of materials. The latter ensures sufficient stability for the stand.
Only the gaps in the lower loudspeaker bar are not relatively even. Otherwise, there is nothing to protest about; everything looks solidly processed.
Operating the EX2780Q
Since you can or have to set a lot with a PC monitor, the operation an essential for many. BenQ was probably aware of this and offered two options for operating the EX2780Q. On the back, there are two menu buttons, a small 4-way joystick for navigation, and an on / off switch. Afterward a short period of getting used to it, you can navigate through the on-screen menus or switch the monitor on and off quickly and accurately.
It is, of course, more convenient with the included, handy remote control. You don't need to get used to it here. The shortcuts for certain functions and two freely assignable keys are convenient. If you want to use this monitor for watching movies or similar, you will be particularly pleased with this feature.
In the test, only the remote control was used because any changes can be made more quickly. The silicone shelf rounds off a very positive impression. BenQ has made an effort here.
Sound
BenQ EX2780Q monitor – Monitor manufacturers, usually don't focus much on sound. There are enough monitors with integrated loudspeakers, but these typically do not go beyond a "Well, are there."
The EX2870Q surprises and is consistently positive. The two 2W loudspeakers in the lower bar and the 5W subwoofer deliver a clear, but above all, distortion-free sound. You can even hear the bass. So if you want to watch a film or a YouTube video comfortably, you will get along well with these speakers.
Of course, these integrated boxes do not replace a sound 2.1 system either. But this implementation on the EX2780Q could be beneficial, especially for gamers. Often headphones/headsets are used for gaming anyway. But if you want to vent your ears briefly and listen to music/watch films, you don't have to invest in any additional boxes.
Here, too, BenQ has thought of a convenient operation. Fortunately, there is a dedicated, analog volume control wheel on the left underside of the monitor. Of course, the volume and sound profiles can be set using the remote control in the menu.
Display
Versatility is also in the foreground when it comes to the display. Even if the 27-inch device focuses on gaming. The 1440p resolution combined with 144Hz is currently the sweet spot for many in PC games. In addition, the viewing angle stable IPS panel ensures intense colors and approximately 350cd / m² for sufficient brightness.
Nevertheless: It is a nice additional feature. However, the advertised HDR features can create some confusion. Since HDRi is a kind of emulation of the HDR10 standard (e.g., with the BenQ EL2870U ), the corresponding HDR content is displayed a bit more vividly and with higher contrast, but "real" HDR is still in a league above that.
AMD FreeSync
BenQ EX2780Q Monitor – The EX2780Q is compatible with AMD's FreeSync Technology. In combination with AMD graphics cards, the variable refresh rate ensures that jerking and tearing in frame rate fluctuations are severely limited.
NVIDIA G-Sync compatible
However, owners of NVIDIA G-Sync graphics cards can look forward to it. NVIDIA G-Sync has officially supported select FreeSync monitors since early 2019. However, FreeSync monitors that NVIDIA has not tested formally are compatible with G-Sync graphics cards. Fortunately, this BenQ monitor included, and G-Sync worked smoothly with an NVIDIA graphics card in the test.
The dreaded "backlight bleeding" was hardly present in our test model and was not a problem in any application scenario.
Gaming
The EX2780Q was able to show its strengths during numerous gaming sessions. The 1440p IPS display with 144Hz is color-intensive and has stable viewing angles. As long as one is ready to switch down a few details in games, new games are also a liquid feast for the eyes – provided that there are, of course, reasonably potent graphics cards.
FreeSync and G-Sync are also crucial if the PC breaks a sweat with current games. The AMD Radeon RX 580 uses in the test, and the NVIDIA GeForce GTX 1070 still delivered enough frames for 144Hz and 1440p. The latter was a pleasant surprise: with driver version 441.08, there were no problems with G-Sync in games.  In most cases, this prevents unpleasant jerking.
We liked the numerous setting options in the monitor menu. Changes and adjustments can make quickly—also, thanks to the remote control.
Media playback
The monitor is also suitable for YouTube videos and films. If you activate the appropriate options in the menu, the picture can keep up with current TV sets. The colors appear strong, and the black values ​​are suitable for an IPS panel. HDRi can also improve the display somewhat. The sound is beyond any doubt for a PC monitor in this price range.
Photo/video editing
The DCI-P3 color space covers 95%, Adobe RGB to 99%, and sRGB to 100%. Editing photos and cutting videos from time to time is therefore possible. But it is precisely in this area that height adjustment is convenient.
Also Read: 
Related posts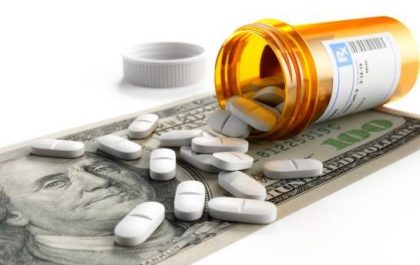 Breaking Down The Cost Of Prescription Drugs
Breaking Down The Cost Of Prescription Drugs Canadians spend around $253.5 billion on n average; annually on prescription drugs. This…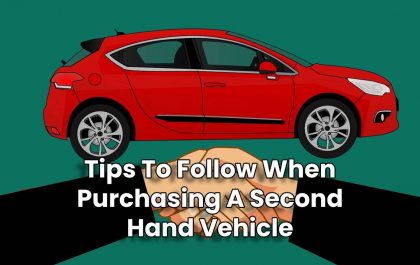 Tips To Follow When Purchasing A Second Hand Vehicle
Tips To Follow When Purchasing A Second Hand Vehicle Currently, everybody desires their own automobile. Every day, the necessity for…