Best Laptops for Writers – Top Picks
1)  Lenovo ThinkPad T460 –
Topping the best laptops for writers is the Lenovo ThinkPad T460. One of the most potent and impressive ultrabooks in Lenovo's ThinkPad series of notebooks.
Speaking from the perspective of a power user and writer, the ThinkPad T460 has the right momentum to bring you flawless typing pleasure along with most of your daily essentials like multimedia, productivity, entertainment, and saved games under control.
ThinkPad T460 is a thinner, more powerful, more compact, and ergonomic notebook of all the previous ThinkPad notebook computers, and therefore one of the best sellers currently worldwide.
For a laptop to be an ideal choice for writers, it must have a powerful battery, And this is the area where the ThinkPad T460 steals the show.
The laptop can provide uninterrupted continuous use of more than 7 hours, making it the best laptop segment.
The laptop weighs only about 3.8 pounds making it a perfectly portable notebook. Speaking of the specifications of a laptop that sports a 14-inch Full HD screen with crisp display details.
Under the hood, the laptop power by the latest Intel Core i3 processor paired with a 4GB memory expanded up to 32GB, and you can even get a more powerful processor by paying more.
A 500GB hard drive handles storage. On the other hand, ThinkPad T460 comes with a spill-resistant keyboard that provides a brilliant typing experience.
2) Apple MacBook Air –
Apple MacBook Air is now coming into the segment, and we already had to refer to this masterpiece a couple of times in detail.
That explains the standards set for the MacBook Air.
It is undoubtedly an ideal mix of ergonomic design with a powerful configuration. It comes with an all-aluminum metal chassis that gives it a perfect look.
What makes a MacBook unique is its long-lasting flawless battery backup, which can stay juicy for up to 10+ hours in continuous use.
Even after years of its manufacture and launch in the global market, Macbook still maintains a dominant position in the laptop market.
This latest 13-inch MacBook Air comes with a new Intel Core i5 processor paired with 8GB of RAM to take care of multitasking.
The storage department back by 128GB of SSD storage.
MacBook Air comes with a large, responsive keyboard and the trackpad still outperforms most its Windows rivals in the power and efficiency segment.
The keys on the MacBook provide an extra tactile crunchy of information that turns out to be a fantastic typing companion and. Therefore, the best MacBook or the best notebook for writers for all kinds of typing jobs and other everyday requirements.
3) Acer Aspire S 13 –
Aspire series is now one of Acer's leading notebook series and is the choice of many people. Thanks to its reliable performance at affordable prices.
The Acer Aspire S13 incorporates a 13.3-inch Full HD display with superior viewing. Angles and protective layers on the screen to protect and calm the user's vision.
Under the top, it is powered by the latest 6th generation Intel Core i5 processor. Paired with an 8GB of LPDDR3 RAM.
The storage front comes with 256GB of storage, making it just an idea and portable laptop for writing.
The Acer Aspire S 13 comes with an incredibly slim, powerful. And handsome design that makes it an exceptionally powerful notebook for traveling writers.
S 13 offers an extraordinarily comfortable typing experience due to its wide palm rest area. And the keys are also backlit, offering a mere 0.87mm of travel.
All tickets on the laptop have a slightly curved, friendly, and layered feel with a fluid typing experience.
The series life on this laptop is perfect, with 11 hours of battery life, making the Acer Aspire S 13. The complete package and the best value-for-money laptop for writers.
4) Lenovo ThinkPad X1 Carbon –
If budget isn't your main restriction, then the Lenovo ThinkPad X1 is a one-time investment. An absolute value for money even being an option above $ 1000.
That said, it does come with a full HD display from 14-inch that provides extensive viewing angles with precise sound colour reproduction.
Speaking of the durability and toughness of this laptop. It comes with a reinforced magnesium body with a sturdy carbon fibre plastic lid that gives it both a durable form factor and a premium finish.
It also comes by a fingerprint sensor, which adds a bit more security to the files stored on the laptop. And from a writer's perspective, a fingerprint sensor ensures the security of your work.
As far as this laptop's specs are concerned, the latest Intel Core i5 processor pair has a massive 8GB RAM. The storage department handles by the current standard of 256GB of SSD storage.
It runs on the latest variant of Windows 10, making it compatible with almost all general and typing-related applications.
It can stay pumped for over 6 hours on a single charge under heavy use, making an ideal choice for long-lasting fun.
And also, the laptop rolled to a full 180 degrees, which is very flexible. Not to mention the flexibility support by a rigid pair of hinges on the screen. All in all, the notebook is a powerful companion, which not only appeal to writers,
Related posts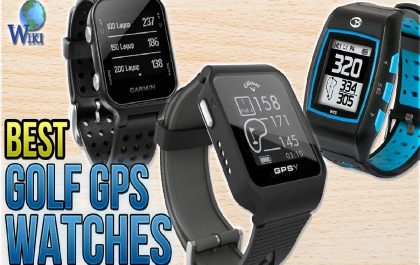 Best Golf Watch – Functionality, Battery, Design, And More
Smart Watches for Golf Best Golf Watch – As golf is a sport that requires maximum precision during an event,…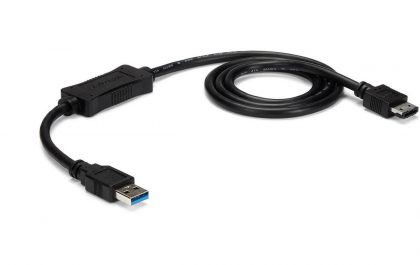 eSATA Or USB 3.0 – Differences, Power, Cables and More
If you want to get a new hard drive, you have the choice between eSATA and USB 3.0. We compare the…