Fitbit Alta HR –With a smaller size, a thickness that positions it as the thinnest manufactured so far. A design that comes in a wide variety of colors. The Fitbit Alta HR bracelet that we have analyzed aims to end. However, the sedentary lifestyle of today's society and promote an active life.
A Bracelet that controls your Physical Activity
According to a WHO report, most of the population does not perform the physical activity necessary to improve their health, mainly due to increased sedentary behaviors during leisure hours and on workdays that many spend sitting in front of the computer. Of course, technology can also serve to encourage healthier behaviors. One of the top companies in this sector is  FitBit, founded in 2007. It dedicates to developing wearable devices that improve our physical exercise and health: they want their products to inspire us to lead healthier and more active life.
That is the purpose of the FitBit Alta HR that we take to review this time. The smart band has features that we already saw in the previous version, FitBit Alta. Still, it introduces the PurePulse sensor, which constantly monitors the heart rate, even when we are at rest or sleeping. It also records steps, distances, and estimates calories, now more precisely when collecting our heart rate data. Is it worth buying? Below we review its strengths and its main weaknesses.
Slimmer and customizable design than ever
Fitbit Alta HR follows in the steps of the previous model's design, from which it differs in two details: the size and the system that holds it on the wrist. It ranks as the world's thinnest smart band, at just 15 millimeters thick, and includes a watch-like strap for a more secure fit.
Before going into depth to talk about its design, many customizable and interchangeable designs at our disposal are striking. We can use the Fitbit Alta HR with sports-style straps, a more elegant leather finish for day-to-day use, and even special luxury editions for partying.
And the smart band is available in all kinds of colors and materials, including rubber, leather, and metal, so that it fits perfectly with any look. Specifically, we have three models of the FitBit Alta HR in stores:
Fitness classics in black, blue-grey, fuchsia, and coral or lavender, brown and indigo leather
Metal bracelets in stainless steel
Deluxe, 22K gold plated special editions
In addition, the collection of luxury accessories designed by Public School for Fitbit has also been available for a few days. Unfortunately, the FitBit Alta HR is not submersible underwater, so we cannot take it to the pool, and it not recommend to put it in the shower. Of course, it supports humidity, rain, and the inevitable sweat of physical activity. The smart band is available in sizes S (14 cm and 17 cm in diameter), L (17 cm and 20.6 cm in diameter), and XL (20.6 cm and 23.6 cm in diameter); To find out your size, you have to find out in this PDF on the official website.
An OLED touch screen
Fitbit has made an effort to bring a very stylish bracelet to the market that we can wear at any time of the day while recording our physical and heart activity.
And also, which has reduced the dimensions compared to previous models. That decision, however, has implied the reduction in the size of the screen compared to other models of the company, such as the  Fitbit Charge 2.
The Fitbit Alta HR has a 1.4-inch monochrome OLED panel. That is, we can only read data and notifications in black and white. The screen is tactile, so with a single touch, you will see the statistics (heart rate, steps, kilometers, and calories), the time of day, and notifications. To turn it on, tap your finger twice or turn your wrist a little towards us.
OLED vs. IPS, what kind of screen is better?
The menu navigation system is somewhat peculiar since you will see the different data in succession without the possibility of going back. However, which can be slightly cumbersome until we get used to it. The touch screen response also improves since we notice that it does not respond as we would like to our keystrokes.
That is important since this time. The Fitbit Alta HR  does not have any physical buttons. Of course, many will appreciate it since the design is much more ergonomic. And we will not have to worry about nailing the button on the wrist when exercising. Finally, we miss more brightness on the screen since it is difficult to see it correctly in broad daylight. In addition, we do not have the option of raising or lowering the brightness level, for example, if you have  Charge 2.
Also Read:
WinX DVD Ripper Review –Using, Installation, Ripping, and More
How to Fix [Pii_email_e9d48ac2533bded18981]
Sarkar Tamil Movie Download Tamilrockers, HD Movie Download
Dear Comrade Tamil Movie Download Kuttymovies
Related posts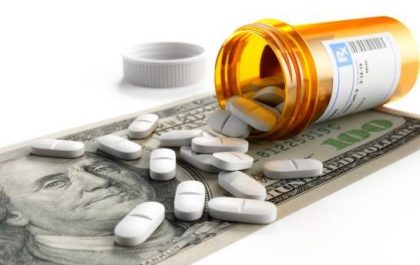 Breaking Down The Cost Of Prescription Drugs
Breaking Down The Cost Of Prescription Drugs Canadians spend around $253.5 billion on n average; annually on prescription drugs. This…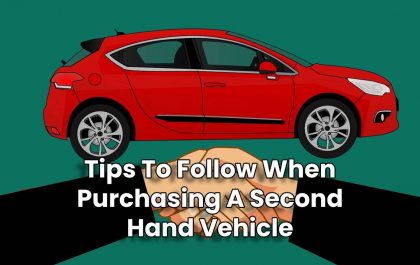 Tips To Follow When Purchasing A Second Hand Vehicle
Tips To Follow When Purchasing A Second Hand Vehicle Currently, everybody desires their own automobile. Every day, the necessity for…