Like everything good, the new Garmin Fenix ​​7 is waiting. The sports watch par excellence continues to cause a sensation among the brand's followers. Although we still do not know the characteristics that will mark a before and after in the brand. However, there are already some speculations.
Garmin Fenix ​​7, General Characteristics
Among the main assumptions of how this Garmin model will be. And also, we find that the brand is looking for the watch to stop being so bulky. That does not mean that the watch screen will be smaller. Because Garmin seeks to achieve a more compact, narrow, and comfortable model. Therefore, this new launch will reach the market being "narrower" compared to previous versions such as the Garmin Fenix ​​6 Solar.
Regarding the battery and charging of this device, it assumes that this sports watch would have solar charging, either in its most affordable model as in the most complete. As discussed in some US forums, Garmin will mount a solar panel with solar cells that better use the light they receive. And also, provide more recharge capacity to the watch's battery. With this, the brand will take another step to make its devices wholly autonomous and not run out of battery in the middle of any activity.
In addition, in terms of the duration of this battery, this new model could change at the software level, with new battery saving modes that optimize consumption, or at the hardware level, with better solar panels or with a battery with greater capacity.
If there is anything new on the followers' minds, the Garmin Fenix ​​7 includes the touch screen. It is not something excessively new if we consider that any smart watch has it, but Garmin expects to include it first for this model.
Among other novelties, it knows that the brand is seeking to expand the information of the heart indicators with an electrogram. And also, with different types of details that allow a more exhaustive analysis of your body and your routines.
Also, if they get this, it would be great news if this version included an ECG in all its models. ECG is certified by the United States Department of Health, which is the one that sets the standard in healthcare technology.
Garmin Fenix ​​7, Entering the Market
As for the price of this model, everything indicates that it will have two versions. A more affordable one with around 700 euros and another more complete understanding will most likely reach 1,000 euros.
Finally, we must mention that it is unknown when this much-desired model will hit the market. Still, it expects to arrive in September 2021 since it is typically an essential date on the calendar. And also, where brands launch their proposals for the Black Friday and Christmas season to make a lot of sense.
What would we like it to have?
We recently talked about the possibility of the launch of a Garmin Forerunner 955. Today we want to echo another rumour that exists. The appearance of a Garmin Fenix 7 that could even go on sale this coming August.
With what technology has advanced in recent seasons. And also, manufacturing brands find themselves in the position of having to launch a new product more frequently. If just four or five ago there was a gap between products of at least a couple of years. Now practically every season there is an evolution.
It would be the case of this Garmin Fenix 7, although it ruled out that we first go through a Garmin Fenix 6 Plus, as has already been seen in other devices.
What could we expect from the Fenix 7?
We consider the most exciting focus on aesthetics, battery charging, and the functionalities that activity wristbands offer today.
Esthetic
The Fenix 6, like many other multisport devices, is a bulky watch – 72 grams in its titanium version – and can sometimes be uncomfortable to use. And more so now that the trend is that athletes also use our watches daily. (The most straightforward example may be the Garmin Vivoactive 4S that we recently reviewed).
In this sense, a Garmin Fenix 7 should try to be thinner and more elegant, and always without compromising the main features and durability.
Price
Posts to ask that the Garmin Fenix 7 adjust its price would be fantastic. Let us remember that the current model, the Fenix 6, moves in the highest spectrum of today, close to 700 euros.
In a scenario in which models from other brands such as the Amazfit T-Rex or the Polar Grit X coming out at tighter prices. However, a drop in the price of this "high spectrum" would make many athletes opt for the new Garmin Fenix 7.
Related posts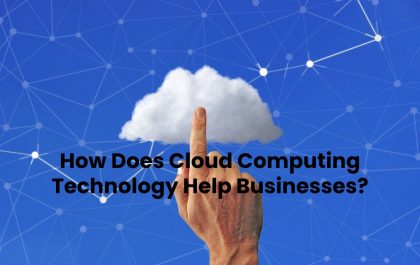 How Does Cloud Computing Technology Help Businesses?
How Does Cloud Computing Technology Help Businesses Cloud technology has allowed an amazing transformation in the way that businesses conduct…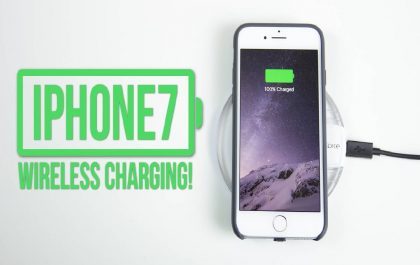 iPhone 7 Wireless Charging – Tips, Qi technology, Compatibility, and More
You can use These tips to Charge iPhone 8 Wirelessly iPhone 7 Wireless charging – With the release of the…