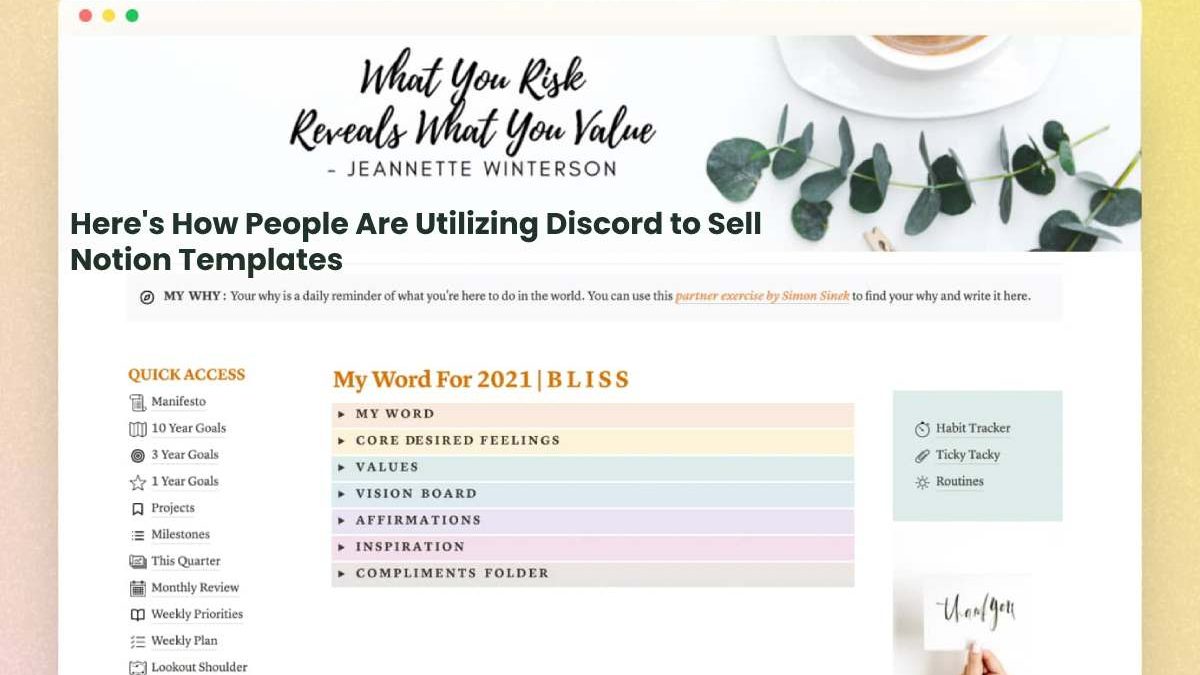 Do you have a great set of Notion templates that you want to share with the world? Discord is a great platform to help you sell your Notion templates. Discord allows you to connect with potential customers and build relationships, enabling you to promote your products better.
This blog post will show you how to use Discord to sell Notion templates.
What Is Discord?
Discord is a popular voice and text chat platform created specifically for gamers. It is quickly becoming the go-to platform for connecting with friends, sharing tips, and selling products. With Discord, you can create channels and invite people interested in your templates. This allows you to sell your templates and build a community around them.
You can also create groups for discussion, share resources, and answer customer questions in real-time. Here is how you can use Discord to sell your Notion templates:
Create a Channel
Once you sign up for a Discord account, you can create a channel dedicated to your templates. Ensure to include relevant keywords like "Notion Templates" or "Notion Sales" so potential customers can easily find them. Give each template its channel, or have one channel dedicated to your templates.
Invite Potential Customers
Spread the word about your channel by posting it on other social media platforms like Twitter or Reddit. You should also reach out directly to people interested in your templates and invite them to join your channel.
Add Value
When discussing or promoting your templates, add value by providing helpful resources such as tutorial videos or tips on utilizing the template. Screenshots and gifs are great visual aids when talking about your templates.
If you provide screenshots of the actual template layout, users can see what they would get if they bought it from you. GIFs also show how easy or complex the template may be. Gifs also make topics more engaging.
Stay Active
Make sure to check your channel for new comments and messages regularly. Provide quick and informative responses to any inquiries regarding your templates. Showing engagement and responding promptly will encourage more people to buy your templates. Moreover, staying active in the channel allows users to get to know you and trust your product.
Offer Deals
One way to encourage sales is to offer discounts or bundle deals. Offering discounts will motivate customers to purchase multiple items at once while bundling deals allows customers to get multiple items at a discounted rate. You can also hold giveaways in which participants have the chance to win one of your Notion templates.
Leverage Influencers
You can collaborate with influencers to market and promote your templates. Ask influencers if they could review or talk about your product in exchange for payment or even free copies of your product. People tend to trust influencers more than brands, and their reviews could bring lots of attention to your products.
Conclusion
Discord is a great platform to promote and sell your Notion templates. By creating a channel dedicated to your templates, inviting potential customers, adding value to conversations about your products, staying active in your channel, offering deals and bundles, and leveraging influencers, you will be well on your way to success. Using Discord to sell your Notion templates can be incredibly profitable.
Related posts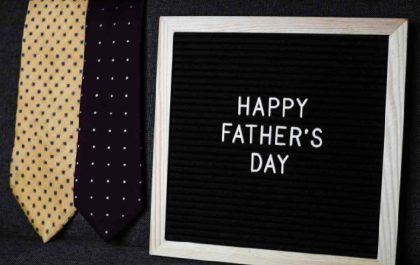 Creative Video Strategies to Make Dad's Day Extra Special
Make Dad's Day Extra Special Father's Day is a special occasion that calls for some extra love and attention. As…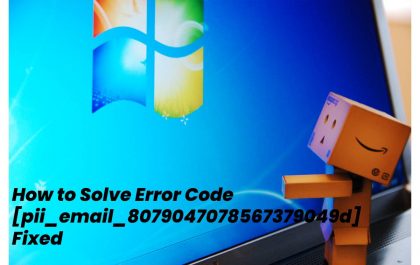 How to Solve Error Code pii_email_8079047078567379049d 2023
pii_email_8079047078567379049d Hi, I hope you are doing well. An error code is a numeric code that specifies the nature of…