Sony vs. Samsung TV 2021: which TV should you buy?
Sony vs. Samsung TV – When looking for the latest smart TV, there are many factors to consider: from 4K to 8K and Dolby Vision to HDR10 +. In this article, we examine Sony and Samsung TVs to compare the capabilities of both brands.
Choosing a smart TV can be a challenge, especially if you don't know which brand to trust. But two of the industry's most popular brands, Sony and Samsung, have some of the most luxurious, cutting-edge televisions you can buy.
To decipher the choice of the two brands, it is necessary to compare the specifications and features of their latest or best-selling intelligent TVs. But don't worry, that's what we're here for. Let's do an in-depth analysis to settle the debate: Sony vs. Samsung TV.
Unique Operating Systems
Sony vs. Samsung TV –
Like a desktop computer, a television's operating system plays a significant role in its durability and performance. Samsung and Sony use different operating systems that have their strengths and weaknesses. The right operating system for you can offer a better user interface, a wide range of applications, compatibility with third-party devices, web browsing, and more.
In the debate between Sony and Samsung televisions, both brands offer competitive operating systems that offer numerous advantages. We will see.
Android Operating System: Sony
Advantages
• Multitasking: Switch seamlessly between streaming videos and filtering between different applications. Also, you can watch the news while listening to your favorite YouTube playlist.
• Simple design: discover content quickly with minimal scrolling and searching. The latest apps are easy to find, and you can customize the dashboard to suit your preferred layout.
• Integrated Google Assistant: give voice commands to load a movie or show instead of browsing channels. It can save you a portion of time if you are a daily Netflix user. And you can even get the weather forecast or check the distance from one place to another.
• Application variety: From YouTube and Amazon Prime to Spotify, there are many downloadable applications available. You will also have access to the Sony Select feature, which will allow you to view the available applications specially created for your Sony TV.
• Smart Compatibility: Control smart home devices from your TV. Press the microphone button on the remote control to say a simple command like "dim lights" or "turn on AC power."
Disadvantages
• Messy menu: The menu can appear messy due to the sheer number of applications. This application overload may seem overwhelming to some users, although you can take an hour to reorganize your dashboard.
Tizen Operating System: Samsung
Advantages
Responsive interface: Tizen oS reacts quickly to your requests so that you can click on the YouTube app, and it will be loaded almost immediately (depending on your internet connection, of course).
Automatic source detection: A function that can detect which device is connected to which port. That means you don't have to guess whether the HDMI 1 port is connected to the PlayStation or the Blu-ray player.
Universal remote control: With the remote control, you can control several devices simultaneously with a single remote control. Therefore, you can avoid transferring between the DVD player's remote controls to direct the TV.
Smart View app: Join your smartphone, tablet, or laptop to the TV to mirror the content on the screen—share photos, videos, or music as of your device on your Samsung TV. The best part is that the Smart View app acts as a secondary remote control on your smartphone with the same functionality as the Samsung remote control.
Games app: Enjoy HD games streamed over the Internet on a big screen.
Lightweight Operating System: Supports faster startup time compared to the Android operating system.
Disadvantages
Restricted Applications: Compared to the Android operating system, there are not as many download options.
Reduced intelligence: Tizen oS doesn't study what you like, so it just suggests opening apps that you haven't visited in a while rather than making new suggestions.
Simple user interface:  While this may be beneficial for some users, tech-savvy people prefer subtitles and drop-down options to do more things, for example, by opening the latest video on YouTube instead of having to activate YouTube again.
In short, Sony's Android operating system is winning this Sony TV battle against Samsung. This is mainly due to its greater variety of applications and intelligence and the ability to multitask and control smart devices from your TV.
Also Read:
VPN Secure Review – Payment Methods, Privacy & Logging, and More
How to Fix [Pii_email_e9d48ac2533bded18981]
Related posts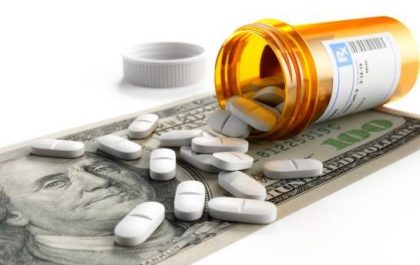 Breaking Down The Cost Of Prescription Drugs
Breaking Down The Cost Of Prescription Drugs Canadians spend around $253.5 billion on n average; annually on prescription drugs. This…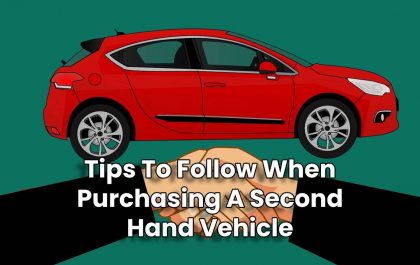 Tips To Follow When Purchasing A Second Hand Vehicle
Tips To Follow When Purchasing A Second Hand Vehicle Currently, everybody desires their own automobile. Every day, the necessity for…