What do I look for before buying headphones for swimming?
Swimming Headphones –
When looking for the top headphones for swimming, choosing the right product that meets our needs and the best value for money is essential.
It is not the same to look for headphones to watch TV at home, sitting or even lying on a sofa than to choose one to swim in the pool or on the beach.
Not only because we are doing a sporting activity but because we will also immerse in water, we not only need them to be aquatic, we must also look at:
Pads and spare parts of different sizes: the headphones must adapt perfectly to our ears; some have places of various sizes; try them on before entering the water and check that you can move without them coming off. A swim cap helps keep them in place.
Check the level of activity for which they direct. Some models are not suitable for an activity that is too demanding.
Are they suitable for the sea? Some models are not ideal for use in saltwater. Therefore you will not be able to use them on the beach.
They are comfortable to wear, can attach to the arm utilizing a velcro strap or hooked to the waistband of the glasses. Please take a look at customer opinions to see their experience with each model.
Water-resistant, but how many meters? Some aquatic MP3 players are limited to three meters deep.
Memory capacity
Battery duration
7 Best Headphones for Swimming
1. Swim music 100 V3 Decathlon swimming headphones.
Features :
10 hours
Two shapes and three sizes
Suitable for the sea
An ideal product for its functions, the music sounds outstanding, and it is pretty easy to use, and thanks to the adapters it includes, it can be used by anyone. With them, your workouts will be more enjoyable. You can connect them to your computer, either PC or MAC, and load songs in MP3 and WMA formats.
It is vital to keep the headphones in good condition for as long as possible to rinse them after each use with clean water, mainly if you have used them at sea as saltwater can be more harmful. In addition, when we are not using it, the idea is to keep them in a dry environment; following these simple tips, we will extend the life of our headphones.
2. Sony Walkman NWWS413
Features :
4GB
Lithium-Ion (12 hours)
Suitable for the sea
2 meters deep (30 minutes)
Capacity 4 GB
Water-resistant (saltwater) up to 2 m deep
Works in temperatures between -5 ° C and 45 ° C
All-in-one design for cordless workouts
This Sony model promises up to 12 hours of continuous music playback thanks to its battery, it has a memory capacity of 4GB, and its price is currently around 70 euros. Its specifications give it the IP65 / IP68 certificate.
That means that you can submerge them up to a maximum of 2 meters deep and for 30 minutes. An advantage of this product is that it is suitable for saltwater. Do not forget to wash it when finished following the instructions you will see in the instructions.
It also includes its ambient sound mode. With this mode, you will enjoy music while listening to what you have around you. This model has three different positions. It is also resistant to dust, so that you can use it for other types of activities. Available in 4 colours: black, beige, green, and blue.
3. Suns tech Argos – Aquatic MP3 8 Gb 
Features :
8 Gb
Rechargeable lithium battery (200 mAh) (10 hours)
12 silicone pads
Not suitable for the sea
3 meters
MP3 player submersible up to 3 meters and with 8 GB
Ergonomic design – comfortable and suitable for sport
High fidelity stereo, perfect sound quality; plays MP3 and WMA
Accessories: 12 different sized silicone ear cushions (waterproof ear protection) and USB Charge Clip cable
A headset for swimming with a large memory capacity (8Gb) is also available in 4Gb. You can immerse them up to 3 meters deep, and their sound quality is excellent. Thanks to their ergonomic design and their different sized pads, they are very comfortable to use while doing sports.
Its finish is perfect, and they have improved the button panel concerning previous Suns tech models. Also, it does not come with the micro USB charging slot, but it charges utilizing clamps that ideally adapt to one of the headphones. One aspect that can be negative is the short length of the charging cable.
Related posts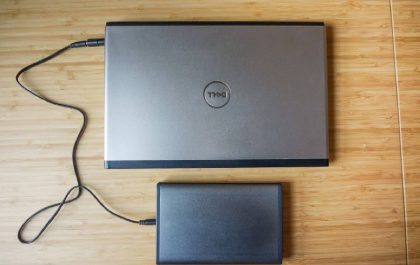 Best External Laptop Battery – Litionite Tanker, External battery and More
Best External Laptop Battery – Do you have a laptop, do you like video games, or do you have software…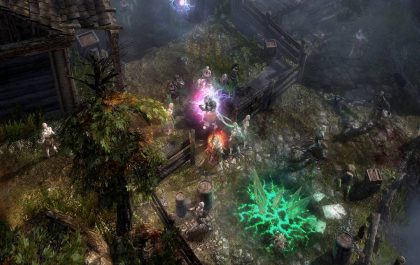 Games Like a Diablo –  Diablo Immortal, Titan quest, and More
The Best Hack'n Slash Games Like a Diablo – Are you looking for an excellent game to let off steam…