Would you like to Save Money by Sharing PS4 Games With Your Friends?
How To Share Ps4 Games –
If there is one thing that all gamers agree on, it is that our hobby is not exactly cheap. That is why sharing games with friends can be an exciting option to save money. At the slightest, that's how it was before the digital age arrived in which we almost always buy games online. But don't worry because you can share your PS4 digital games! And here we are going to explain how.
The most important thing you should know is that Sony allows us to share an account on up to two different PlayStation 4s. They have done so because they know that it is not abnormal for more than one console in the same family. Either because there is more than one player at home (as in my house) or because you are moving regularly between 2 places and do not want to be transporting your console. In short, there are many possibilities and thinking of users, and Sony decided to solve the problem by allowing accounts to share between 2 consoles.
We often do not use this option because we do not need it intrafamily, but we do have perfect friends or a cousin who is also a gamer. And that is where we can take advantage of this option to save money because each one pays half and can play any title without a problem.
What is The Variation Between a Primary Account and a Secondary Account?
Before explaining how you can begin sharing PS4 games with your friends, you must understand two main concepts: the central console and a secondary console. So let's go for it:
What is The Central Console?
The central console is, by default, the one where you first signed in with your PlayStation Network account. This account allows you to enjoy all the games compared to that account on all accounts on the console. Also, if you have activated PlayStation Plus, you can access the monthly free games, discounts, and online play. It is a bit like the mother account that is going to provide for the daughter.
What is a Secondary Console?
Continuing with the same simile, a secondary console receives the benefits from the mother. That is, it depends on the main account giving you access to your services. All games purchased with that PlayStation Network account enjoy equally if you log into the secondary console with the primary PSN account. The difference? There are two substantial differences:
Only the owner will be able to enter the games: You will only play the games on the central console from that account's profile on the console. That means that all other shapes will not play the installed games belonging to that profile. You will be able to distinguish them because they will appear marked with a padlock.
It would help if you had the internet constantly to play: To play the games on the central console, you must have internet. If you go offline for any reason, they will give you 15 minutes to reconnect, and if you don't, the game will be closed.
So you Can Share your PS4 Games on Two Console
Once you are clear about the central console and a secondary console, it's time to explain the steps you need to follow to connect them and start sharing PS4 games on two different consoles!
Create a new user on the PlayStation 4 with whom you want to share the console.
Log in to the Playstation 4 with your account.
In the main menu, choose the option «Settings» or «Settings.»
You will see an option called "Account Management," choose it.
Select the option "Activate as the main PS4."
You will see that the "Deactivated" option chose by default. Change it to the "Activate" option.
Download the games they want to play.
Get off PlayStation 4
When your friend enters with his account, he will have your games available! Of course, whenever you want to download new ones, you have to do them from your user and then return them to yours to play.
You can now download the games you have bought from your friend or family member's console with these simple steps. You can even enjoy PlayStation Plus with that account.
If what they want is to "exchange" the games, that is, for you to have access to his games and he has access to yours, all you have to do is repeat the process with your friend's account on your PlayStation 4.
Also Read: OnePlus 6 to OnePlus 6T – Changes, Headphone Port, and More
Previous
How To Share Ps4 Games – Central & Secondary Console, And More
Related posts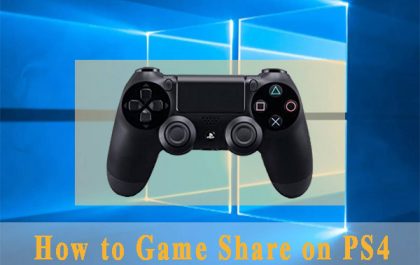 How To Share Ps4 Games – Central & Secondary Console, And More
Would you like to Save Money by Sharing PS4 Games With Your Friends? How To Share Ps4 Games – If…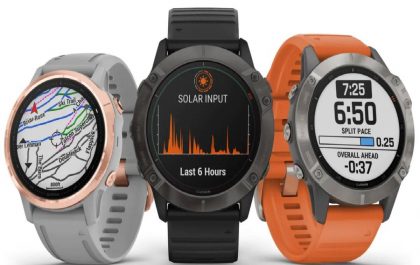 Garmin Fenix ​​7 – Characteristics, Expect, Entering the Market, and More
Like everything good, the new Garmin Fenix ​​7 is waiting. The sports watch par excellence continues to cause a sensation…