Make Dad's Day Extra Special
Father's Day is a special occasion that calls for some extra love and attention. As a retail store owner, you have the opportunity to make this day memorable for your customers by offering unique and exciting gifts for all the amazing dads out there. But with so many stores out there, how can you make sure your offerings stand out? The answer lies in video marketing! In this post, we'll explore some creative and effective video marketing strategies that you can use to promote your Father's Day offerings, boost engagement, and drive sales.
Custom slideshows can bring your offerings to life
Picture this: your store's website, social media platforms, and email blasts all featuring beautifully crafted, Father's Day-themed slideshows that showcase all of your amazing products. Imagine the oohs and ahhs from your customers as they scroll through your website, admiring the stunning visuals that perfectly capture the spirit of Father's Day.
To create these incredible slideshows, you don't need to be a tech wizard or a graphic design master. You can use tools like PosterMyWall's slideshow maker to create custom slideshows that reflect your unique brand and style. Add fun Father's Day-themed graphics, colorful backgrounds, and bold text to make your offerings pop!
One of the coolest things about custom slideshows is that you can tailor them to showcase specific products or promotions that you want to highlight. Maybe you have a new line of grilling accessories that would make the perfect Father's Day gift, or perhaps you're running a special sale on personalized golf balls.
Rev up your sales with digital signage
With digital signage content, you can create a dynamic and engaging experience for your customers. This means you can showcase all your best products with high-quality visuals, including images and videos that bring your Father's Day offerings to life. Imagine using sleek, modern displays to promote your exclusive gifts and sales in a way that's impossible to ignore.
And the best part? Digital signage is incredibly flexible. This means you can quickly and easily update your displays to showcase your newest products, your latest offers, and any special deals you're running. Plus, you can even tailor your digital signage to reflect the unique personality and character of your retail store.
Create an unforgettable gift guide video
If you're looking to make a splash this Father's Day, a gift guide video is the perfect way to showcase all of the amazing gifts you have on offer. With a little bit of creativity and personality, you can create an engaging and memorable video that captures the spirit of the holiday and highlights all of your top products.
With a gift guide video, you can create a real buzz around your Father's Day offerings. You can show off your latest products, share gift-giving tips, and even offer exclusive deals only available to viewers of your video. This will make your customers feel like they're part of something special and encourage them to shop with you.
When it comes to creating a gift guide video, the sky's the limit in terms of creativity. You can use humor, catchy music, and striking visuals to bring your products to life and engage your audience. And with the right approach, you can create a video that's both informative and entertaining, ensuring that customers keep coming back to your brand time and time again.
Bring in influencers on board
These days, influencer marketing is one of the most powerful tools at your disposal, allowing you to tap into the social reach of people with a strong following and loyal fanbase. The key to a successful influencer campaign is to find the right influencers for your brand. Look for people who have a strong presence on social media and who are known for their expertise in your industry.
Once you've found the right influencers, it's time to start collaborating. Work with them to create engaging content that showcases your Father's Day offerings and helps spread the word about your brand. This could include sponsored posts, product reviews, or even live events where the influencer showcases your products in real-time.
One of the biggest advantages of influencer marketing is the ability to reach new audiences that you might not have been able to access otherwise. By partnering with influencers who have a strong following in your target market, you can introduce your brand to a whole new group of potential customers and build your reputation as a go-to destination for Father's Day gifts.
Engage Your Customers with a Giveaway or Contest
Looking for a way to make this Father's Day truly special? Why not run a contest or giveaway to get your customers excited about your offerings? A well-executed contest or giveaway can be an effective way to engage your audience, increase brand awareness, and drive sales.
To make your contest or giveaway a success, it's important to set clear goals and choose the right prize. Think about what your customers would be excited to win, and make sure the prize aligns with your brand and values. For example, you could offer a personalized gift package featuring items from your store or a unique experience that's sure to make any dad feel special.
When it comes to promoting your contest or giveaway, don't be afraid to get creative. Use social media, email marketing, and other channels to spread the word and encourage participation. Consider partnering with influencers or other brands to increase your reach and exposure. You could also create eye-catching graphics and videos to promote your contest or giveaway and showcase your Father's Day offerings.
Concluding remarks
Whether it's through a heartfelt video message or a personalized gift guide, show your customers how much you care about making their Father's Day extra special. Lastly, track and analyze the results of your video marketing efforts. By measuring the success of each strategy via analytics, customer feedback, and social media insights, you can learn what works best for your audience and optimize your approach for future campaigns.
Related posts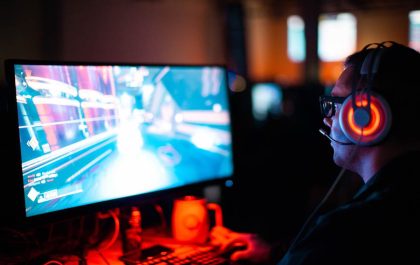 robuxday. com
robuxday. com 2023 Reviews In the expansive world of online gaming, the pursuit of in-game currency, such as Robux in…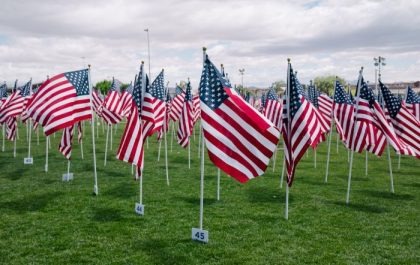 Under Our Constitution, Some Powers Belong to the States. What Is One Power of the States?
Introduction The United States Constitution, a beacon of democracy and a testament to the power of collective governance establishes a…