Bluetooth Printer –
Printing from your mobile will be easier than ever with this top 6 of the best Bluetooth and wifi printers on the market. Print without wires!
Choosing the best printer is not easy; deciding on a classic model can be a mistake when finding printers with Bluetooth and wifi at excellent prices.
From injection printers to lasers, below, we will recommend a good list of the most economical and ideal for home and even professional use.
If you see any that you like during the article, come back here to find a similar model among these printers with great discounts.
Of course, we want to warn you that, whichever printer you choose, do not let it realize that you are in a hurry they smell fear.
1.HP Envy 5010 | Wifi and Bluetooth
The HP Envy 5010 position as the cheapest wifi and Bluetooth printer.
This inexpensive yet comprehensive printer has features from automatic two-sided printing to photocopying and document scanning.
Of course, the device's limitations begin when we see its monochrome touch screen, the small capacity of its paper tray.
And the slowness in printing documents (practically, it takes twice as long as any other standard printer, even more so if we print in color).
This wifi and Bluetooth printer also uses two cartridges (up to XL), one black and one multi-color.
The good:
The cheapest printer with wifi and Bluetooth
It is pretty small and weighs little
The bad
Cartridges are quite expensive
Slow print speed
2. HP Sprocket | Bluetooth and Portable
If you've ever dreamed of owning a Polaroid camera and never had the chance, perhaps the HP Sprocket is your best alternative.
Although it may not look like it, this small printer is portable and compatible with Bluetooth, so you can print any photo moments after taking it.
The HP Sprocket includes ten-print sheets with your purchase and print in full color in seconds.
This mini portable printer connects via Bluetooth with the HP Sprocket application for Android and iOS, offering us the possibility to print photos incompatible formats
The good:
It is a fully portable printer the size of a smartphone
The quality of the print is impressive.
The bad:
Printing films are pretty expensive.
The battery takes a long time to charge for its capacity.
3. Canon Pixma TR8550 | Wifi and Bluetooth
This small and compact Canon model is undoubtedly one of the best Bluetooth printers if we consider its price, features, and benefits.
The Canon Pixma TR855 is a printer with wifi and Bluetooth that also has its application and can print any document from the cloud. 
In addition, this printing can end both on one and two sides quickly, offering a good range of colors thanks to its 5-tone injection system.
The Canon Pixma TR855 allows you to explore its many functionalities through a relatively large touch screen, which significantly facilitates the daily use we give it (especially when we do not know how to do something).
The good:
Printer with excellent connectivity.
There is an excellent quality-price relation.
The bad:
Cartridges are quite expensive
It has a small paper tray
4. Epson WorkForce WF-3720DWF | Wifi and NFC
We bring Epson to this list for the first time for its WorkForce WF-3720DWF, an exceptional model that deserves a place since we are talking about a wifi printer with NFC.
This printer has a compact design that stands out to hold a large paper capacity and offers fast printing speed even on two sides. 
Regarding its connectivity, despite not having Bluetooth, this model makes up for it with an excellent mobile application capable of printing any document quickly from our device.
In summary, it is a perfect printer for both home and office  thanks to its characteristics and its price
The good:
Wifi printer with NFC technology.
It has a large paper capacity for its size
The bad:
Cartridges are quite expensive
It does not have Bluetooth despite its mobile application
5. HP LaserJet Pro M15w | Wifi
The HP LaserJet Pro M15w surprises for two things, its price, since we are, possibly, before the cheapest wifi laser printer. 
The second is its size, with its compact design that barely takes up the size of an A4 paper.
Although not all are advantages, since, given its price, HP has had to cut in capacities.
This wifi printer does not have Bluetooth, but to compensate, it has an excellent application for smartphones, making the configuration and management of the printer easy and allowing the printing of files from the cloud.
One of the most positive points of the HP LaserJet Pro M15w is its fast printing, which dwarfs by two considerable flaws:  printing in a single color (monochrome) and making a lot of noise when printing.
For the rest, it is excellent, since if we usually print only in black and white, the printing toners are much cheaper than those of a traditional inkjet printer.
The good:
It is the most affordable wifi laser printer
It uses very little ink, and refills are cheap
The bad:
Print in single color only.
It makes a lot of sounds when printing.
Also Read: Best GTX 1660 Ti – NVIDIA GeForce, Gaming PC, and More
Related posts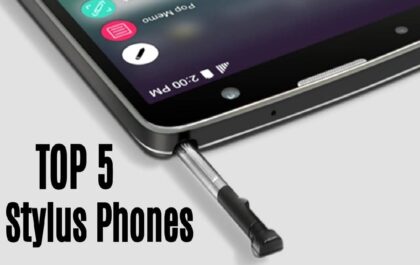 Best Phones With Stylus – Galaxy Note 9, Upcoming Generation Phones and More
Best Phones With Stylus – Phones are getting bigger and more powerful every day, and they are even replacing the…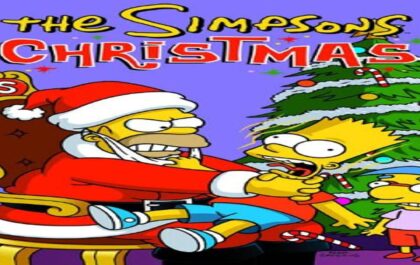 Simpsons Christmas Episodes – Deadly Christmas, Mr Snow Plow, and More
Christmas at the Simpsons: 3 important episodes Deadly Christmas – S01EP1 Simpsons Christmas Episodes – You never really know which…