SONY a5000 –
That Sony is mirror less, I think, is pretty clear by now. No other brand has known to anticipate so much in this area of ​​photography. So much and so well that it has taken by surprise the two sacred cows of the sector (Canon and Nikon). Which have not been able to react in time when it comes to interpreting what the market demanded of them. And also, now all the alarms sound. At the same time, they see how This shameless newcomer is taking a good chunk of the pie from them in every industry, including the professional.
As many users are interested in knowing the differences between one camera and another to decide which one best suits their needs, we will analyze one every week, starting with the most basic and affordable to end with the brand's professional range. So this week we are going to talk about the Sony a5000.
A LITTLE THEORY
Suppose you have interested in this article. In that case, it is probably because you want to start in the world of photography. And also, have decided to acquire your first "serious" camera with an interchangeable lens. And also, you liked two things about this model: its size and the price. However, there are some concepts that you may be interested in knowing if you are new to photography, such as reflex, mirror less or mirror less, complete or full-frame sensor, and aps-c sensor.
I plan to write an article about what I have mentioned before, but I will leave a few strokes here to position myself.
– Reflex cameras so-called because they have a mirror inside, inclined at 45º, reflecting what the optics "see" and transmits it to the viewfinder through a pentaprism.
– Mirror less or mirror less cameras do not have that mirror, but the viewfinder is electronic, so the entire light reflection system saved, being more compact.
– Full-frame or full-frame sensor the equivalent of a 35mm reel and used in higher-end or professional cameras as it has a series of advantages that we delve into soon concerning the smaller aps-c.
– Sensor aps-c. It is the acronym for  Advanced Photo System type ( Advanced Photo System type C) and written off as having a smaller size than the full-size sensor, which entails a cropping or multiplying factor, that is, the smaller the size is. The sensor is relative to an image on a 35mm film. In Sony's case, that multiplication factor is x1.5. Therefore, if we mounted a lens for a full format of, for example, 50mm, in an aps-c, we would obtain a 75mm (the result of multiplying 50 x 1.5). It usually is the sensor of low/medium range cameras, although professional cameras with this type of sensor are beginning to remain seen.
Once we have seen this, we will enter "flour" with the camera, which should interest you the most for sure.
SMALL AND ERGONOMIC
For its incredible size, this camera can confused with a compact. Still, the truth is that you have an entire interchangeable lens camera, an app-c sensor of 20 megapixels, wifi connectivity, and a folding screen amazing 180º that gives you the possibility of taking even selfies.  You will see that the compactness of the lens also helps the whole because we are talking about a  16-50mm f / 3.5-5.6 motorized zoom quite decent in terms of quality.
You will not have a viewfinder, so you will have to use the camera's rear screen to frame as if it were mobile. Contrary to what it may seem, something that will be comfortable and familiar to you if you come to take photos with them but would like to climb a step in the world of photography. Despite its reasonably decent size ( 3 inches ), the resolution is nothing to write home about as it stays at a discrete 460,000 dots.
Another thing that will pleasantly surprise you is that a small grip has retained despite its minimal size.  And also, which offers extra comfort when holding it, although it does not reach its older sisters. Physics is physics, and here size plays a bit against it. However, I think there is little or no objection to this. Inside it hides another surprise: a small retractable flash—quite a success.
Its connectivity by Wifi and NFC means that you can transfer the photos to your mobile. To share them on your favorite social networks or send them by mail. In an instant through its free Play Memories mobile application.
SOLVENT AND PRACTICAL
But how do you handle taking photos? Well, I'm glad to say it won't let you down. His contrast-detection approach (one of the most accurate out there). And also, has created a school among his older sisters, and here too, it works perfectly. Its 25 focus points more than enough for the type of camera we talk about. And although its speed is 2.5 fps (3 if speed given priority). It more than enough for what you expect in such a camera. The noise management is also up to scratch, and up to ISO 1600, it maintained very decently. Great for an app-c sensor.
You will also have the possibility to create your videos in Full HD  1080 / 60i5. However, for action scenes or a slower 24p5 for a more cinematic look.
FOR ALL PUBLIC
In short, it is a great little camera that, together with its more than decent optics. And also, the BIONZ X processor, offers solvency that passes any test with flying colors. In addition, with its battery, you can take more than 400 photographs. However, which is an excellent figure for a mirror less camera. You will have connectivity with your mobile and manual control of the situation if you prefer. Although somewhat uncomfortable since you will have to access the menus (size requires). Against it, the resolution of the screen a bit fair.
Related posts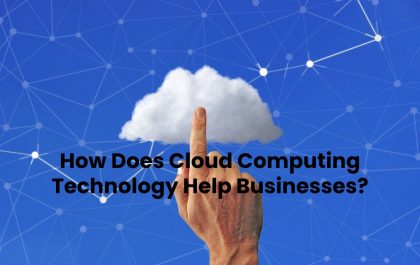 How Does Cloud Computing Technology Help Businesses?
How Does Cloud Computing Technology Help Businesses Cloud technology has allowed an amazing transformation in the way that businesses conduct…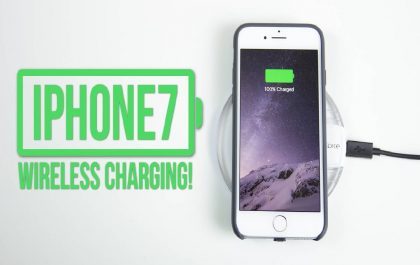 iPhone 7 Wireless Charging – Tips, Qi technology, Compatibility, and More
You can use These tips to Charge iPhone 8 Wirelessly iPhone 7 Wireless charging – With the release of the…