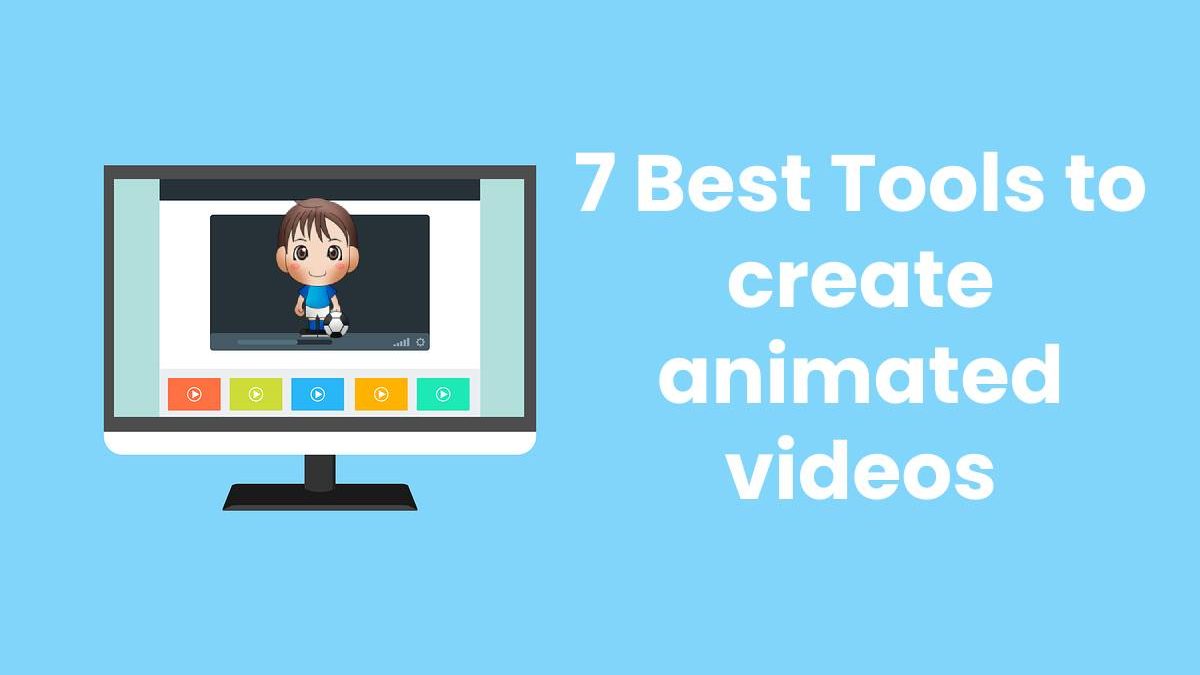 7 Best Tools to create animated videos
Indeed, videos are the showstopper of online feed. No matter whether you go on LinkedIn, Instagram, or Facebook, animated videos are becoming the best source to entertain and educate people. There are around 87% of people using videos for their business growth. This is all because 54% of the customers love watching explainer animation video content from the brands. So, if you are up for business, or looking forward to giving a push to your services/products, then there is no better way than animated explainer videos.
Besides the fact that animated videos bring exceptional results, it cannot be denied that making videos is a hassle if not done in the right way. This is the reason why companies focus on selecting the right animated video software.
In addition, make use of the Gantt chart planner to make your projects successfully on time.
Well! If you are interested in this article, you might be looking for the best tool that allows you to create awesome animated video content without putting in a lot of effort. Now, without any further ado, let's jump right into the checklist of the top 7 animated video software.
8 Best Tools to make Animated videos for business
Let's begin…
Moovly
Moovly studio is one of the great tools that is helping people in creating animated explainer videos along with the banners, Youtube introduction, whiteboard animation, etc. With this tool, you can create videos within your budget. It offers 500K+ royal-free media objects, 60,000 free samples, etc., without putting in much effort.
Thus, almost everything that is done within your web browser can easily be processed with a Moovly tool. Within 15 minutes of your timeframe, you can create awesome videos that will directly pitch the right audience and help you get more leads and revenue.
Animaker
Animaker is another animation creating tool that will allow you to create centralized and appealing videos by utilizing the option of animation and live-action. Say, if you are new to the making of videos, then this tool can actually help you to proceed further.
Are you planning for animated presentations for enterprises? If yes, then Animaker will allow you to make highly optimized characters, icons, charts, etc. You can get started with Animaker for free. Also, its paid version starts at $10. Moreover, with Animaker, you can create a video upto 30 minutes in different modes like SD, HD, full HD.
InVideo
InVideo is an online video editor that gives you the option to create animations and GIFs and use animated templates from multiple categories. Its easily navigable features usher simplicity and expediency to the process of creating animated videos.
GoAnimate
If you are planning to make a video in less than 5 minutes easily, then you can also go for the GoAnimate tool. Easy to use is one of the biggest benefits of using GoAnimate software for your business. Its effective drag and drop tools and excellent features allow you to design a premium video that works best for your business.
Along with all the features, the automatic lip-sync feature makes this tool highly productive as it will allow you to work on the video by selecting the right voice track. The best thing about it is that you can create awesome animated character's along with videos, images, files, etc. So, what are you thinking of? Start creating unlimited videos with accurate content and unique designs that can further be shared on Youtube or other social media platforms.
Powtoon
Are you looking forward to creating an animated video that best fits corporate use? Then Powtoon can be another option for you. This engaging platform is being used by many successful companies for creating explainer videos and presentations in just 20 minutes.
It offers various templates that can be utilized to make your ideas come to life. You will have ready-to-use demonstrations that will make your video procession process more simplified. So, if you are a beginner in the field of video creation, then you can get help from the Powtoon tool.
Doodly
Doodly is a simple and stress-free tool that will save you tons of time and money. It's a fun and easy-to-use animation software that offers veritable options that can be used for both windows and mac.
If you are a doodle professional graphic artist, then you are the one who can draw the image as per the business requirements. Through this platform you can sync all the characters with ease. So, no matter whether you want to create an explainer video or a pen drawing sketch, a doodly tool will help you to hit your targets.
Biteable
Biteable is one of the other video creation tools that will allow you to customize your videos for corporate needs. With this tool, you can turn all your photos or videos into the form of an appealing explainer video.
As per the brand requirements and tasks of the target audience, you can make the changes effortlessly. It also offers hundreds of effective and ready-to-use templates that can be customized according to the needs. To make the video more customized, you can incorporate images, texts, pictures, etc. Also, it has a free version that inspires the audience to add biteable to your checklist.
After Effects
Last but not least, after effects. It is another sophisticated and dependable platform that will allow you to create excellent animated software. It has unique features that will make your character animation stand out from the competitors.
Creative Cloud libraries, adobe stock, character animator CC, free trial are some of the features that make this tool highly effective. If I talk about plans and pricing, then it offers one premium option that comes with different annual and monthly. So, start bringing characters to life with After effects tools.
Prefer reading- Use SEO techniques to boost online presence.
Final Thoughts
Today's marketing world is all about animated videos. If you create the best video, then you can easily attract visitors and engage them to make the right decision. Indeed, creating a video is not easy, but if you choose the right tool, then you can easily go with the flow.
Indeed, the list is quite big, but hopefully, the above checklist can help you understand which video animation software works best for your business.
Still, have any doubts, or want to share something more? Make the best use of the comment section added below.
Related posts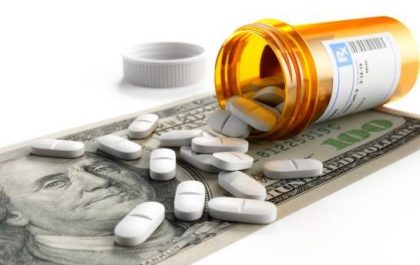 Breaking Down The Cost Of Prescription Drugs
Breaking Down The Cost Of Prescription Drugs Canadians spend around $253.5 billion on n average; annually on prescription drugs. This…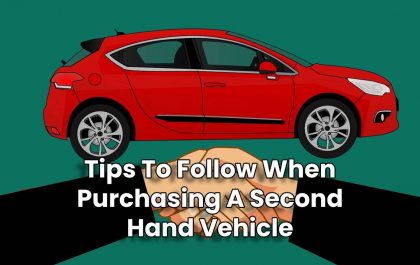 Tips To Follow When Purchasing A Second Hand Vehicle
Tips To Follow When Purchasing A Second Hand Vehicle Currently, everybody desires their own automobile. Every day, the necessity for…