Over the past year, most of us might have struggled with long and unkempt beards, all thanks to the raging pandemic. But this also opened a new opportunity to learn and develop basic grooming skills at home. And trust us, while it may seem like a daunting task, grooming and styling your facial hair is not that difficult, given you have the right tools at hand.

That's why we have curated the following list of best trimmers that you can buy for a smooth, hassle-free and even enjoyable grooming session at home:
Philips hair clipper
Get that much awaited haircut easily at home with these hair clippers. Powered by the DualCut technology, the clipper flows and cuts your hair easily. It is ergonomically designed to be comfortable to use and operate. The special texture and grip allow you to easily move the clipper and cut all around your head.The dual sharpened blade cuts hair twice as fast as one sided sharpened blade. The Trim-n-Flow technology features a comb designed to prevent clogging – so you can finish your style in one go. The self-sharpening stainless steel blades last long. These mens hair clippers support 13 length settings that you can select to get the desired look. The only drawback here is that they do not support cordless clipping.
Philips oneBlade
Style, trim or shave – do it all with this all-in-one men grooming kit. Powered by the unique OneBlade technology, this trimmer cuts at a speed of 200 times/ second. The body of the trimmer is IPX7 rated, which means that you can use it dry or wet. You can also clean it easily by placing it under running tap water. The flexible dual shielded blades glide smoothly against your skin and do not cause any burn. Various click-on trimming combs of this hair trimmer give you the freedom to cut or trim different lengths of hair. Combine this with great beard wash and you are on the way to success!
boAt MisFit T200
Get, set, groom with this superbly stylish and versatile shaving kit for men. It fits perfectly in your hands and it is comfortable to move around. The titanium blades are extremely skin-friendly and make trimming an absolutely effortless experience. Create any look that you want from the comfort of your home as this trimmer for men comes with a trimming range of 0.5mm to 12mm. It comes with various removable attachments that allow you to clip or trim any facial hair without any strain. Just charge it once and enjoy upto 120 minutes of hassle-free trimming or cutting! And guess what? It doesn't take hours to charge. Just plug this best trimmer in for 60 mins and you will be good to groom! 
Braun series 3 proskin
Get ready with a clean and smooth shave with this beard trimmer for men. The rubberized thumb rest and the iconic nub-textured surface enable an optimal grip for a smooth shave. It comes with a 3-flex head and microcomb that allows you to quickly shave without causing any harm to the skin. The triple action free float system allows it to glide smoothly against your facial contour. The three independently moving and cutting elements continuously adjust to your face and guarantee a smooth shave. It is 100% waterproof, so feel free to use it with water, gel or dry. You can even clean it easily by simply placing it under running water.
Havells NE6311
This nose and ear hair trimmer is perfect for people who are looking for something handy and comfortable to meet their grooming needs. It's compact and portable, you can make it a part of your travel grooming kit. And always have a perfectly groomed face. The rotary system efficiently trims nose hair within minutes. You can also use it to trim unwanted hair from the outer cavity of your ear.
Beardo Pr3058/59
Say goodbye to all your grooming and styling  woes with this all-in-one
Grooming kit for men. Trim your beard or style your hair with this versatile combo which takes care of all your grooming needs. It comes with a 10mm trimming range and 21 length settings.

The stainless steel blades are washable and do not corrode. You can either use it cordless or with cord. It provides up to 60 min of runtime with a single charge. 
NOVA NG1152
Hope that this list of best trimmer for men was helpful and you are all set to have salon-like styles at home. 
Related posts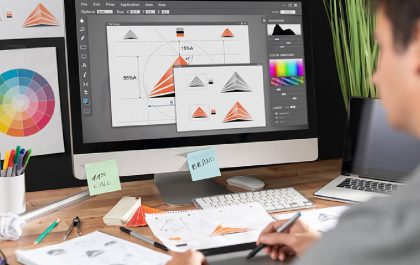 Top 4 Best Graphic Design Software Tools For Beginners
Graphic design requires the use of relevant graphic design software tools. Beginners will start by learning one or two applications,…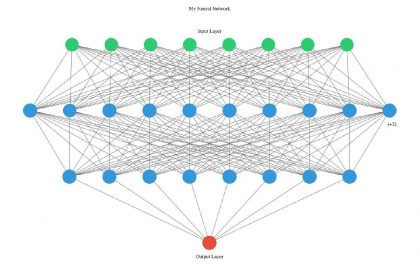 How Keras used in data visualisation?
Introduction Deep neural networks are popular, but the complexity of the major frameworks has made them difficult to use for…