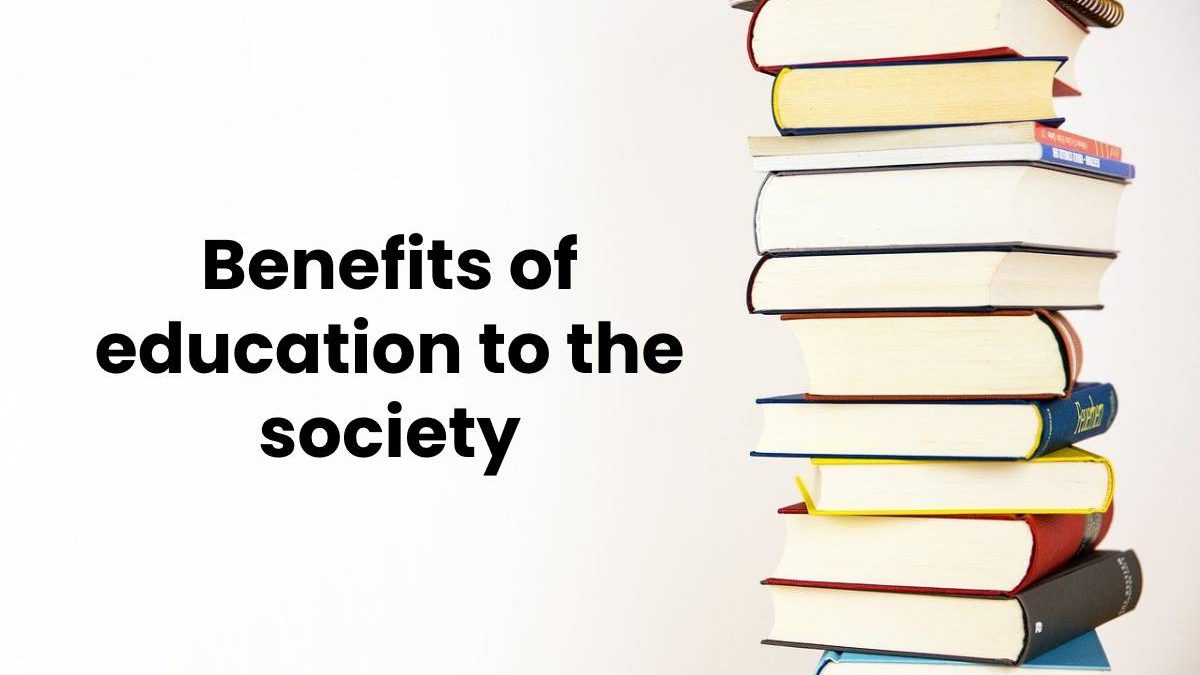 Benefits of education to the society
Receiving the right knowledge, instructions to lead a stable and better life refers to education. By receiving education, our world has evolved a lot. Technology, inventions, discoveries, and other professional development have made people reach greater heights of success and stability.  And all this can be achieved by education only.
For ages, because of stereotypes, and discrimination we have seen children being deprived of education. And this lack of education and knowledge is affecting generation after generation. But now the government is trying its best to provide all the citizens with the right education. But still many people and children are uneducated because they are unaware of its importance for all of us. Let us discuss the importance and benefits of education to our society.
Benefits of education
1. Provides employment and contributes to the world's economy
With education comes more employment opportunities for the people. Because of illiteracy so many young children and their families have been suffering to meet the basic necessities of their lives such as food and shelter because they don't have any well-working opportunities. In such a competitive world, without education earnings become very difficult.
But with good academic achievements and educational qualifications, learners can earn and reduce the chances of unemployment. Let us discuss what is the role of education in human capital formation, that is more individuals contributing to the economic development of the country with education and work experience.
2. To break the stereotypes and live a modern life.
Our Indian society is full of patriarchal norms, stereotypes, and prejudices. Allowing men to learn, discriminating between male and female, limiting women to domestic work, sati system, dowry system, and many other such wrong practices affect the proper growth and development of the people. But with education, all these stereotypes can be overcome to live a modern and well-established life. Educated students can differentiate between right and wrong and raise their voices against the wrong happenings. With education, comes equal rights and opportunities to the people.
3. Better connectivity and communication
We often talk about technology and advancements in science. But how do these developments and advancements happen? All these are the result of receiving education and using the available resources to discover tools for working and living. Education led to the inventions such as social media, mobile phones, and other digital connectivity tools such as video conferencing API, video calls, chats, and much more. Now people can connect and communicate with their loved ones from any place and at any time. Also, for work and job purposes as well, people can connect with others all over the world.
4. Develops critical, logical, and problem-solving skills
Uneducated people never get to know what all exploitation is happening to them. Poverty, financial difficulties, and their rights being violated keep them in trouble throughout. But lack of education and knowledge make them live a problematic life and come up with no solutions to overcome the hardships and live a better life.
But with education, comes knowledge of all aspects of life. Educated people can differentiate between wrong and right. They can think better about the ways to come out of the problems. Choosing the right career, managing finances, savings for the future all can be done better with the right decision-making that comes with education.
5. To find passion
Without education, children keep living a life that is vague and limited to household work. Even if they have any special talent and qualities, they can't find and practice them because of a lack of opportunities. But to receive education, students travel to schools, colleges, and other educational institutions. Here they get to be a part of several co- scholastics activities. Dance, music, sports, art, craft, creative writing, computers, and much more help students to find what they are interested in, good, and passionate about. This makes students grow and develop their careers in such fields too. For example, if you are studying medicine, you are more likely to get hired if your resume stands out from the rest of the students. That is why you have to consider taking additional courses and getting an advanced medical certification, which will add to your skillset and CV.
6. Achieve high paid jobs
After passing senior secondary education, students get a limited salary job. But as the qualifications keep on increasing, students can accomplish high-paid job positions. Graduate and post-graduate students tend to get better jobs in many sectors as well as in multinational companies. With education and good knowledge, students can give many competitive exams. Clearing competitive exams with good scores helps learners to achieve the best government jobs too. More educational qualifications, more skills, and personality development occur which help learners to get better financial stability.
Conclusion
Education is very important for all of us to practice our rights, manage the necessities for survival and keep stepping up the stairs of success. By reading the above-mentioned information we can make out the benefits and importance of education for all. All parents whether in rural areas or urban societies must come out of their stereotypical minds, get aware, and allow their students to receive a quality education and live a prosperous life.
Related posts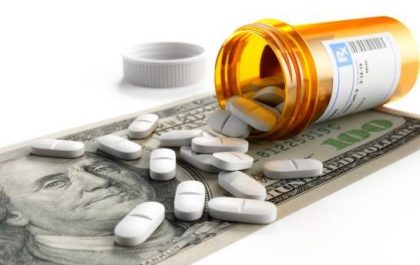 Breaking Down The Cost Of Prescription Drugs
Breaking Down The Cost Of Prescription Drugs Canadians spend around $253.5 billion on n average; annually on prescription drugs. This…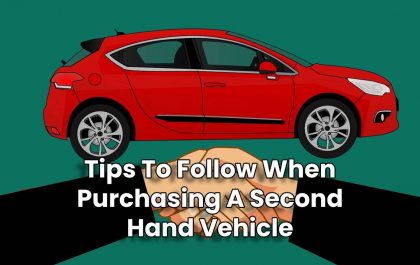 Tips To Follow When Purchasing A Second Hand Vehicle
Tips To Follow When Purchasing A Second Hand Vehicle Currently, everybody desires their own automobile. Every day, the necessity for…