New Huawei MediaPad M5 and M5 Pro this is the most potent Android tablets of the moment
Huawei MediaPad M5 and M5 Pro –
Huawei is encouraged once again in the tablet market, launching three new Android models of the most powerful market.
In addition to the new Huawei MateBook X Pro laptop, the Chinese firm has taken advantage of its conference at MWC 2018 to introduce us to new Android tablets. These are the Huawei MediaPad M5 and MediaPad M5 Pro .
Two new devices that arrive confirm that Huawei refuses to leave the tablet market. Which has lost much popularity in recent years and seems to have its days numbered thanks to increasingly larger smartphones and increasingly lighter and lighter laptops. Comfortable to transport.
Despite everything, as we say, Huawei has presented two exciting tablets with good design and power worth mentioning. Let's get to know them.
So are the new Huawei MediaPad M5 and MediaPad M5 Pro
Up to 3 tablet models are those that Huawei has shown today in its presentation. On the one hand, we have the 8.4-inch MediaPad M5, the most miniature model. which only differs from its older sisters in that the size, and consequently, in the battery. Although the "Pro" version adds a small surprise,
Thus, we find a tablet with a 2K screen, a powerful 8-core Huawei Kirin 960 processor, and 4 GB of RAM. Hardware under which the latest Android runs, version 8.0 Oreo.
There will be three versions to choose between 32, 64, and 128 GB for storage, which in any case can expand with microSD cards. And as for the cameras, we have an 8-megapixel front and a 13-megapixel rear. The rest of the features are complete with a 5,100 mAh battery that supports fast charging, a front fingerprint reader, USB type C, and a 4-speaker sound system.
Regarding the other two models, they are the same, as we said, except for the size and the battery. Thus, there is also a 10.8-inch MediaPad M5, the same size as the MediaPad M5 Pro. In both cases, the batteries are 7,500 mAh.
MediaPad M5 Pro, with stylus
This "Pro" model includes a stylus, dubbed the M-Pen by Huawei, capable of recognizing up to 4,096 presentation points. The pen also has several physical buttons that will serve different functions, such as taking screenshots or deleting images in one click.
Good design and better screen
In addition to power, Huawei has wanted to offer good added value in the design and screen section. Thus, the most miniature model stands out for a design in which the frames have considerably reduce to achieve an 82% screen ratio, so we have good size in a reasonably comfortable body with which to work on a day-to-day basis.
We have IPS LCD panels with resolutions of 2,560 x 1,600 pixels and a curved 2.5D glass that gives these tablets a cautious appearance in the three models.
Regarding its finish, you can see that Huawei has been careful and wants to position it face to face with the high-end tablets of its competitors. The rear panel is lightly brushed matte aluminum, which not only makes it pretty. It also offers a solid grip that conveys the feeling of security in hand and not that annoying intuition that prompts us to think that at any moment, it can slip from our fingers and hit the ground.
The machining of this device is impeccable, and its overall finish is at a high level.
In addition, the machining of the aluminum is impeccable, so we can run our fingers along its edges, even with a bit of force, without fear of cutting ourselves. It is a feature that all tablets should respect, but this is not always the case. In fact, on several occasions, I have come across machining that left a lot to desire. In any case, the one on this tablet does measure up. And he does it on a good note.
Good photos, if the ambient light accompanies
This camera uses a 13-megapixel sensor that feels very comfortable in bright environments, but, as we will see, not so much in spaces with low ambient light.
When the light is good, the rear camera of the MediaPad M5 delivers. In the image below these lines, you can see that the definition is high, the colorimetry, convincing, and sharpness are comparable to what we can expect from a mid-range smartphone.
The JPEG processing carried out by the MediaPad M5 is not as aggressive as that carried out by other mobile devices, which is welcome because, unless we are very demanding, it does not require careful post-processing with an image processing tool. I only appreciate a slight contour enhancement, but I don't find it bothersome.
And we come to the actual "Achilles heel" of this tablet: its noise level. When the light is scarce. And we raise the ISO sensitivity, either the tablet itself automatically or ourselves through the professional photography mode. The noise level increases significantly. As you can see in the following image, at ISO 200, the noise is perceptible, but it does not ruin the picture. At ISO 500, the noise level increases even more but is still manageable.
Related posts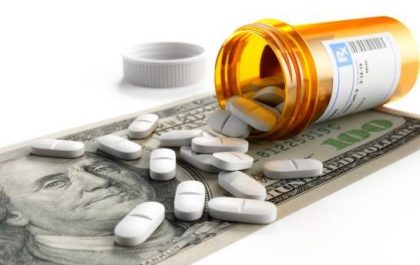 Breaking Down The Cost Of Prescription Drugs
Breaking Down The Cost Of Prescription Drugs Canadians spend around $253.5 billion on n average; annually on prescription drugs. This…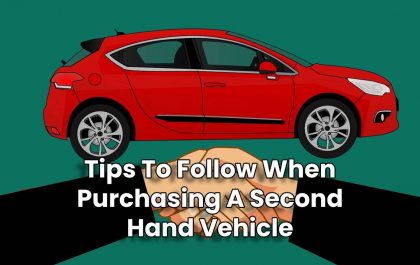 Tips To Follow When Purchasing A Second Hand Vehicle
Tips To Follow When Purchasing A Second Hand Vehicle Currently, everybody desires their own automobile. Every day, the necessity for…