Xbox would have a new event in the coming weeks
Xbox Event –
This beginning of the year for Xbox has undoubtedly been a total change of direction. And now it looks like Xbox would have a new event in the coming weeks.
Following Microsoft's dedicated ID @ Xbox event in March, showcasing dozens and dozens of games recently associated with Twitch, Microsoft has no plans to slow down.
According to a new report by leading Microsoft expert Mary Jo Foley of ZDNet, who said Xbox would have a unique event in the coming weeks.
The news comes on the heels of Microsoft's announcement of Build 2021, the company's big developer conference scheduled from May 25 to May 27.
As part of these measures, Foley notes that Microsoft is developing a series of "What's Next," smaller virtual events, which will include a feature designed specifically for Xbox. Foley also points out that this is not the next Game Stack Live event, scheduled for April.
Xbox has a new strategy to gain more Xbox Game pass presence
Xbox would have a unique event in the coming weeks
Microsoft's plans appear to be to round out its leading conferences this year with smaller virtual events.
These are the events called «What's Next.» Xbox would have a new event in the coming weeks, and this would call " What's Next for Video Games?".
Since this event will be part of the different moments of Microsoft Build 2021, it is unlikely that we will see new games revealed here.
The new Among Us map hides an interest in Halo
However, what you should expect are new features and technology that Microsoft is working on to improve developers' lives, new graphics technologies, and features slated for future versions of the Xbox Dev Kit, and features coming to the platform. Xbox in general.
Given Microsoft's conversations to acquire the Discord gaming communications platform, information could emerge as to what the partnership means for Xbox.
Xbox Series X | S, Live Launch Event; live streaming
Follow live streaming of the Xbox Series X and S launch event today, November 10, where we will have new news about games and more.
Microsoft celebrates the arrival of the new generation of consoles with Xbox Series X and Xbox Series S as masters of ceremonies.
The North American company will broadcast this Tuesday, November 10, official live streaming through its social networks to show the consoles, news of the games with which it goes on sale, and other surprises that we still do not know. We will be able to follow it rigorously direct.
How to watch the Xbox Series X | S event live online
According to the information shared, we will see news about the versions optimized for the new generation of Gears Tactics, Gears 5, Destiny 2, Forza Horizon 4, Watch Dogs: Legion, Tetris Effect Connected, Assassin's Creed Valhalla, Yakuza: Like a Dragon, The Falconeer, Grounded, The Medium, Dirt5, Halo MCC, Bright Memory, and Scarlet Nexus as well as participation from Xbox members, brand ambassadors, MVPs, Xbox FanFest attendees and much more.
We will also have material from Cyberpunk 2077, which will be released worldwide on November 10 with improved performance on Xbox Series X | S, although the next-gen version request until 2021. Countries such as Mexico, New Zealand, the United States, the United Kingdom, and France have detailed their local events to celebrate the new generation of Microsoft consoles; more information in the links at the bottom of this news.
A new Xbox event takes place on November 10
The commence of the Xbox Series X and Series S is approaching now. Therefore, Microsoft seeks to have an event where the console's launch to the market significant.
They have now announced that one held on November 10, which these two new consoles from the American firm on the record put on the market.
New event
This event celebrating the arrival of the new Xbox will be able to follow live on various platforms.
Since it is complete, it will broadcast on YouTube, Twitch, and Facebook Gaming. So interested users will not have problems following this Microsoft event.
Microsoft wants this to be an event celebrating the arrival of the new generation of consoles to the market. In addition, users invite to play and show them how games are developed and learn more about the creation process.
A celebration to make official the launch of the two new consoles within the Xbox range.
Previous
Xbox Event – Strategy, Live Streaming, Series, and More
Related posts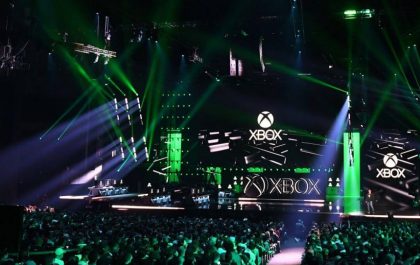 Xbox Event – Strategy, Live Streaming, Series, and More
Xbox would have a new event in the coming weeks Xbox Event – This beginning of the year for Xbox…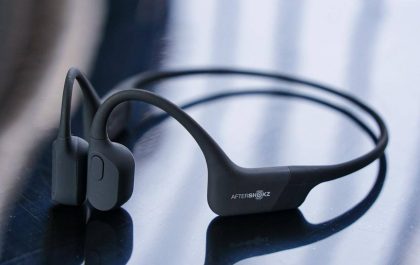 Aftershokz Aeropex Review – Comfortable, Battery, Excellent sound, and More
Aeropex: bone conduction headphones review Aftershokz Aeropex Review – While headphones that isolate the madding crowd prevails, other models are designed to…